SEO For the Adult Industry
The online adult entertainment industry is big business and the best-known brands make big bucks! World-famous retailers such as Ann Summers and Love Honey have already capitalised on the undeniable opportunities of the web, but it's no secret that such companies have access to top-level marketing resources and enjoy substantial financial backing. What about smaller businesses that are looking to grow gradually and sustainably within the adult sector? How can these kinds of organisations compete with brands that already have so much power within the search engines? And what about escort SEO – how can escort agencies achieve maximum exposure in their targeted areas?
There's no denying that this sector is incredibly competitive at every level. This is why we work closely with our adult SEO and escort SEO clients to establish achievable goals and set realistic expectations from day one. Our aim is to make the most of your budget at all times and make sure we're placing your money into the areas that are going to generate a strong return on investment for your company as quickly as possible.
Take a look at our latest adult case study by clicking below…
Once we've hit our initial targets, we'll then explore ways of expanding your reach. Perhaps, after an in-depth assessment, we'll decide to incorporate more search terms into your campaign to broaden your exposure, or maybe we'll look at ways to utilise other marketing channels.
Tried and tested adult and escort SEO services
We don't just ask for a brief consultation and then deliver a simple ranking report at the end of each month – we're at hand throughout your time with us to discuss your options and help you decide which path to take, especially if money is tight. Put simply, we go the extra mile because our adult SEO and escort SEO clients deserve to receive an honest, transparent service that's going to transform their presence on the web!
As far as the team at Freelance SEO Essex is concerned, adult SEO is an entirely different practice when compared to traditional search engine optimisation. Many of the typical techniques used in conventional SEO campaigns hold no weight in the adult industry, and it's notoriously difficult to find credible link sources, particularly for escort SEO, so we need to adapt our strategy to overcome the various restrictions and stumbling blocks that adult SEOs face. Luckily, we have specialist knowledge when it comes to adult SEO and we know exactly what it's going to take to push your site to dizzying heights within the search engines. We are particularly experienced in optimising escort sites and directories.
Our team has worked with a large number of adult-orientated site owners and can provide you with fantastic success stories on request. Get in touch to learn more on the contact numbers provided, or email us and we'll get back to you with more information as soon as possible.
View another of our adult case studies…

---
Escort Web Design – Our Portfolio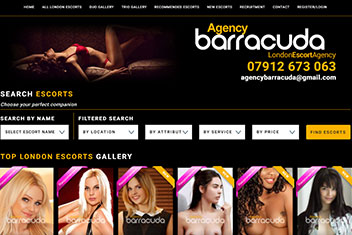 Agency Barracuda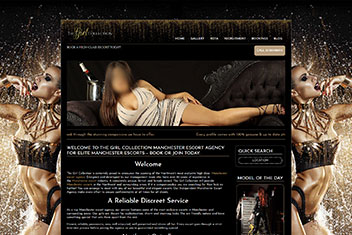 The Girl Collection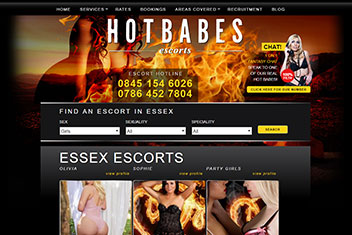 Hot Babes