SEO services for Chelmsford's budding businesses
Having recently been given 'city' status, Chelmsford is the rapidly-developing county town of Essex and boasts an abundance of new and established businesses in almost every industry imaginable.
All too often, though, younger, blossoming businesses do not know how to achieve the right search engine exposure. Getting a website noticed is crucial to any company's marketing campaign.
Search engine optimisation for Chelmsford businesses has begun to play a vital part in the growth of the county's economy due to the ever increasing number of companies and entrepreneurs taking up residence here.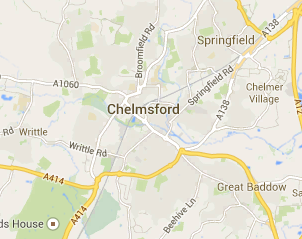 In recent years Essex has been firmly placed on the media map, and perhaps due in part to the fact that the county lies very close to London, more and more businesses are deciding to set up shop in the major towns of Essex. Fledgling businesses are popping up in cities such as Chelmsford, which means competition is hotting up in the local area – thankfully, though, achieving great exposure in the search engines offers a way to stay one step ahead. Our affordable SEO solutions in Chelmsford will set you firmly on the road to search engine success and ensure you draw in more traffic and conversions from your website.
Natural SEO solutions for Chelmsford businesses
We are determined not to be another 'faceless' SEO company in Chelmsford. We have a small yet experienced in-house team which deals with your SEO campaign from start to finish. We do not tie our clients into a lengthy contract but work on a rolling monthly basis – this demonstrates our confidence in our SEO services and proves that we're willing to work that little bit harder to ensure you're 100% satisfied with our approach.
Freelance SEO Essex is based in Chelmsford, so we are more than aware of the competition in the area. Armed with a passion to help small to medium businesses grow, we offer Chelmsford SEO solutions that are tailored to your company's needs. From day one, we'll take the time to listen carefully to your goals and will develop a campaign based around your own individual requirements.
If you're interested in working with a friendly, professional and cost-effective SEO agency in Chelmsford that shares your passion for growing your company, get in contact with Freelance SEO Essex today on 01245 477 449 and discover why so many businesses throughout Essex and the rest of the UK enjoy partnering with us. Alternatively, drop us a message via our online contact form and we'll get straight back to you.