Link Audits & Link Removal Services
If you've been hit by a Google link-based or manual penalisation, the only way to recover your lost search engine positions is to remove all questionable links from your backlink profile. The link removal specialists at Freelance SEO Essex can help you identify these 'spammy' or unnatural-looking links and remove or disavow them on your behalf.
Why are so many companies investing in link audit and removal services?
These days, it's no secret that Google is quick to penalise any website that has violated its strict search engine guidelines. Websites that have clearly used underhand tactics to manipulate their PageRank (for example, by participating in link schemes or buying an excessive amount of links) are being stripped of their ranking positions and suffering huge dips in web traffic as a result.
Unfortunately, many companies that have been running seemingly 'white hat' SEO campaigns for a long time may also find their sites affected by a Google penalty. Link building methods that were considered good practice several years ago could now be damaging their SEO. The only way to reverse the negative impact of these links on their current search engine presence is to identify the links that are causing the problem and set about removing them.
How do I know if I've received a penalty from Google?
If your site has been penalised, either as a result of manual penalisation or following a Penguin or Panda update, you will experience a huge loss of positions and a substantial decrease in search engine traffic. You will also normally find an unnatural link warning or a manual actions notification in your Google Webmaster Tools account encouraging you to change your site and/or its link profile to meet the search engine's quality guidelines.
What do I need to do to get my site ranking again?
First of all, don't panic. Your business may be suffering in the short-term, but with our help, you can reverse the link-based penalty that Google has placed on your domain and regain your positions.
We can contact the owners of each domain on your behalf and ask them to manually remove your links from their site. If we can't get hold of a webmaster, or they are refusing to remove the link, we can provide Google's staff with records of each of our attempts at communication and ask them to 'discount' that particular link through their disavow scheme.
Learn more about Google's 'disavow links' feature by clicking through to this video from Google's top search engineer Matt Cutts.
Want Our Advice?
If your site hasn't yet been hit by a penalty but you know that you have tried to manipulate the search engines in the past by building links to low quality domains, we'd highly recommend investing in a link audit to identify the scale of the problem before it's too late!
What's Involved in Our Link Removal Services
There are several stages involved in the link removal process.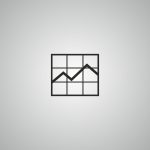 Link auditing and assessment: Our team will carry out a full link audit to make sure we are removing the correct backlinks. We will download your entire link profile using our specialist SEO tools and manually identify each bad or 'spammy' link. We use a range of different factors to decide whether or not a link should be removed but ultimately we will be singling out links from sites that offer little content, are of low quality or have also been penalised for suspicious link activity.
Monitoring your Google Webmaster Tools account: Alongside our link auditing work we will also check your Webmaster Tools account regularly. By analysing the data pulled through from Webmaster Tools, we can form an accurate picture of when your site was first hit by a penalty and how this has affected your traffic levels and the overall effectiveness of your website.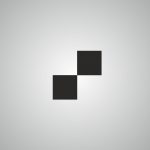 Submitting link removal requests: Once we've established which links are posing a threat to your website, we will then contact the webmaster of each domain and ask them to remove the link. All communication attempts and follow-up actions will be logged and recorded in comprehensive link removal reports so we can present this information to Google at a later date.
Creating a Google Disavow file: If, after a few days, we have received little response from webmasters, and it seems that some of your links simply cannot be removed manually, we will create a Disavow file that will tell Google to discount these links from your link profile.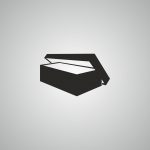 Submitting reconsideration requests: This file will contain details of the methods we have used to try and remove bad links and will prove to Google that we have made contact with webmasters ourselves. Once all this information has been compiled, we will submit a reconsideration request email to Google Webmaster Tools.
How long will it take to recover my website?
All being well, it normally takes between 5 – 15 days for Google to respond to your reconsideration request. Once Google has lifted your penalty you will be notified via Webmaster Tools, but bear in mind it may take several weeks for the website's new status to have a positive impact on your rankings.
If you see no noticeable improvement in your positions after removing links in this way, there may be further issues with your website that are preventing it from ranking. Our SEO consultants can help you identify these problems and find quick solutions.
What You Can Expect from Freelance SEO Essex
Our link removal services are 100% tailored to your website's needs. We appreciate that no two link removal projects are ever the same and will work with you closely to assess each and every site within your backlink profile to avoid removing or disavowing links that are providing value to your SEO campaign.
Link Removal Timeframes
The link removal process depends on how many 'bad' links you have currently pointing to your site. We aim to complete all projects as quickly and efficiently as possible but will need to research your link profile to be able to give you an accurate indication of timeframes.
Link Removal Fees
Our link removal fees are subject to the nature and size of the task at hand. All of our quotes are entirely bespoke and will be formulated after we've discussed your link removal project in greater detail.
For more information on our link auditing and removal solutions, please get in touch with our team today on 01245 477449!