Get £100 worth of vouchers when you sign up for a 3 month SEO campaign in July 2015
What is on offer?
Freelance SEO Essex is treating new clients to a £100 Amazon giftcard when they sign up for our monthly SEO services this July (as long as you commit to an initial 3 month agreement, of course!).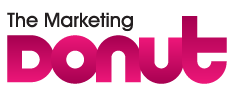 Why you should choose us
We understand that business owners are always on the lookout for great value search engine optimisation packages that will help them develop their online presence and gain more exposure from relevant key phrases. Get professional advice from our experienced consultants and let the experts handle your SEO and link building needs – we offer some of the most competitive monthly fees in Essex, London and throughout the South East of England, and provide a transparent, efficient and entirely bespoke service to all of our SEO clients, regardless of their size or their industry.
Contact Us
Contact us to set up a consultation and take a step closer to claiming your £100 voucher, as advertised on The Marketing Donut.