SEO Case Study – Flora Select
Online retailer SEO case study – a 451% increase in sales from organic traffic
Online retailer of garden planters and  accessories, Flora Select, approached us in December 2019 to help them increase their organic search traffic, improve the usability of their website, and ultimately build their number of sales.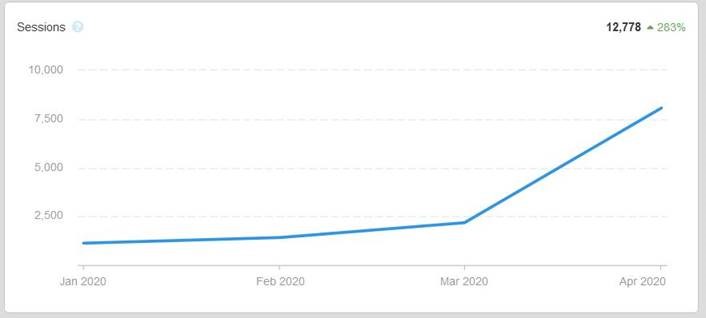 Technical SEO review
Undertaking a thorough SEO audit of Flora Select's website enabled us to identify areas to work on to improve their performance within search engines.
Optimising their XML sitemap ensured priority pages were being crawled by Google, whilst redesigning the footer structure enabled us to show Google these pages were a priority, in turn helping to improve their organic search positions.
We also redirected the client's previous domains towards their new domain, to make sure the authority was passed through, as well as ensuring returning customers could still find them. Reviewing and amending historical redirects also helped to avoid redirect chains.
Optimising their link profile
To make sure there were no external factors holding the site back from performing at its best in the search engines, we carried out a link audit, identifying and disavowing links that appeared to be spammy or harmful pointing towards the old domain.
We also put together a strategy to help us steadily acquire new links from relevant and authoritative sites. As well as examining the link profiles of Flora Select's competitors, we began contributing articles to online gardening and lifestyle magazines, as well as collaborating with journalists on opportunities within their sector.
Adding the website to a small handful of relevant, local business directory listings also helped to diversify and grow their link profile.
User-friendly copy helped to improve user experience
Using Google Analytics to establish the most popular products, we began optimising product pages, adding new, informative content, whilst also optimising headings for their most valuable search terms.
We've also begun writing articles for the website's blog, using digital tools to dictate content topics that would drive the most traffic and interest.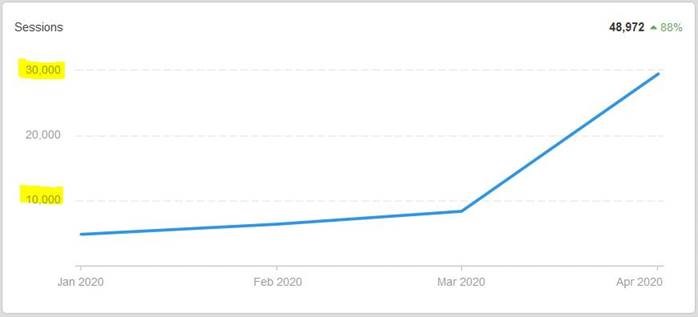 Mobile optimisation
Accounting for nearly two thirds of all their website traffic, the experience of mobile users was crucial. As well as changing the layout of key product category pages, we resized headings to the recommended mobile size font.
Implementing a cart icon to the basket feature was key to improving conversion rate, as was improving the visibility of calls to action.
Introducing a sliding, carousel plugin helped the site become more engaging.
Results: a 282% increase in organic search traffic
Since we began work, we've seen a year-on-year increase of traffic to the website of 136%, and an increase in organic traffic of 282%.
Average time spent on the site for the same time period increased by 12%
Sales from the website saw a year-on-year increase of 215%
Sales specifically from organic search traffic increased by 451%
We also saw an increase in mobile traffic of 116%
The Flora Select website is now on page 1 of Google for competitive industry search terms such as "fibreglass planters", "galvanised zinc planters" and "corten steel planters."

Future plans
To continue to increase Flora Select's exposure online, we're currently working with the client on a more thorough outreach strategy.
As well as exploring more industry magazines, we're looking into local and national press opportunities and offsite blogging platforms.
Our experience working with online retailers
We've been running SEO campaigns for online retail companies for more than 8 years, and our understanding of mobile optimisation, and our SEO and UX technical skills combined with our creative copywriting experience means we're well-placed to help your grow your business online.
Call us on 01245 477449, or fill out our contact form here and we'll get back to you within 24 hours.