SEO London North Pest Control
As the name suggests, London North Pest Control is able to deal with all kinds of pest issues in locations across the North and East of the capital. From wasps to rats, bed bugs to cockroaches, the company takes a safe and professional approach towards pest removal and offers its services to homeowners, landlords, letting agents and commercial clients.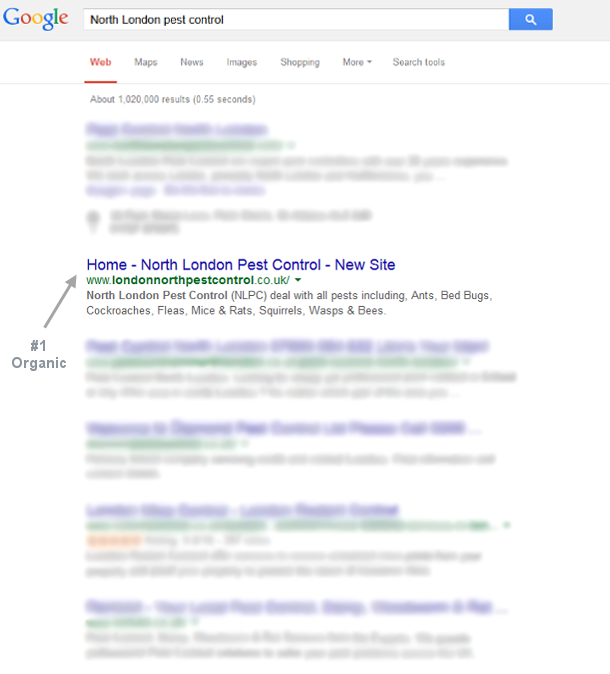 London North Pest Control receives a large percentage of its enquiries from its excellent first page presence, gaining clicks for localised targeted keywords such as 'pest control North London' and 'pest control Islington'.
Our specialised London SEO services allowed us to acquire high organic positions providing more traffic and leads through the London North Pest Control website.