SEO Case Study – London Office Clearance
With over 20 years' combined experience in the removals industry, the team at London Office Clearance are ready and waiting to take on any challenge. There is no job too big or small for this professional, efficient team, and staff work closely with their clients to make sure that everything runs smoothly on the day.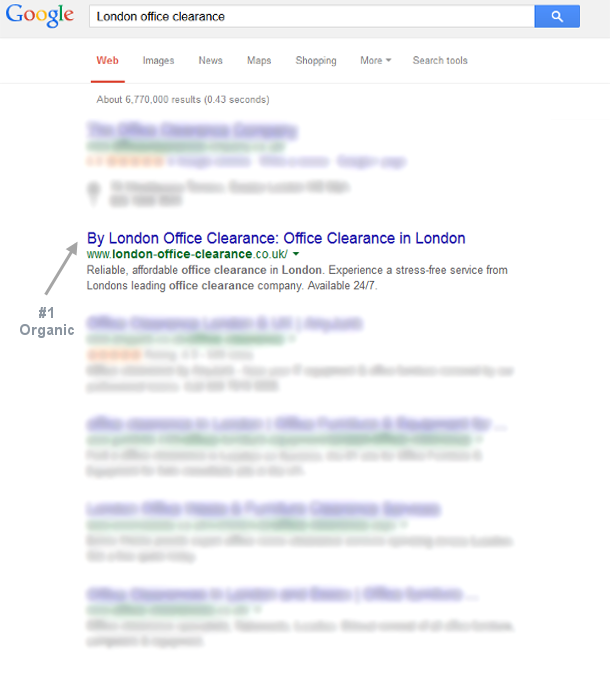 London Office Clearance approached FSE in the summer of 2014 with a brand new website and a clear domain. Soon after the new site had been designed and built under the guidance of our consultants, the company was enjoying first-page positions for competitive localised search terms within just a few months; they have occupied the top spot for 'London office clearance' for some time and rank in the top 2 results for all kinds of relevant keyword variations.