Looking for SEO Services in Chelmsford?
Having been granted 'city' status back in 2012, Chelmsford is the rapidly-developing county town of Essex and boasts an abundance of new and established businesses in almost every industry imaginable. Chelmsford is the perfect location for retailers, service providers, and entrepreneurs alike, partly thanks to its enviable location – the region is well-connected by road, rail and air, and London is only a short train ride away.
In recent years Essex has been firmly placed on the media map, and, perhaps due in part to the fact that the county lies very close to the capital, more and more businesses are deciding to set up shop in the major towns of Essex. Fledgling businesses are popping up in cities such as Chelmsford, which means competition is hotting up in the local area – thankfully, though, achieving great exposure in the search engines offers a way to stay one step ahead. Our affordable SEO services in Chelmsford will set you firmly on the road to search engine success and ensure you draw in more traffic and conversions from your website.
Our SEO Services in Chelmsford
Our main goal is to help you gain more exposure in the search listings for your business – and there are a number of ways we can achieve this. Read on for a little more information about the services currently on offer from our Chelmsford SEO agency.
There are typically two parts to search engine optimisation (SEO) in Chelmsford – onsite SEO, and offsite SEO (which a lot of people refer to simply as 'link building'). We would always recommend investing in both for top results. We combine elements of technical SEO, SEO copywriting, link research, competitor analysis, and outreach to deliver a comprehensive campaign.
Paid search advertising methods, eg working with Pay Per click platforms like Google AdWords, provide you with a fast and easy way to get your business noticed. The key to managing PPC campaigns is to ensure that your investment is going as far as possible. Our PPC consultants are on hand to optimise your ads, and your overall account, for a higher volume of conversions at the cheapest price possible.
If managing your social accounts feels like a full-time job at times, perhaps it's time to outsource this work to the professionals. We offer a flexible, affordable social media management service in Chelmsford that will maximise your SEO and place your brand in front of a wider pool of customers.
We're also on hand to provide a huge range of copywriting and content solutions. From creating page content to generating blogs, articles, press releases, brochure content, and even product descriptions, our SEO copywriters are able to produce text for pretty much any purpose.
Effective SEO starts with a clean, well-structured website. Our designers and developers in Chelmsford work primarily with open source platform WordPress to create business websites that not only look great but that are designed to rank highly for the client's targeted keywords.
If you're looking for a bespoke solution, we can incorporate a number of these elements into your ongoing SEO campaign, providing you with a unique strategy that's designed to complement your wider marketing plan.
We do not tie our clients into a lengthy contract for any of our SEO services in Chelmsford – instead, we work on a rolling monthly basis. This approach demonstrates our confidence in our Chelmsford SEO services and proves that we're willing to work that little bit harder to ensure you're 100% satisfied with our approach.
About Our SEO Company in Chelmsford
Freelance SEO Essex has always been determined not to be another 'faceless' SEO company in Chelmsford. We like to keep things personal. We operate a small yet experienced in-house team who will manage your SEO campaign at all times, but we also work with a large network of freelancers, enabling us to keep our fees competitive and ensuring that we can scale our SEO services up or down depending on the demands of the project.
Being based in Great Baddow, Chelmsford, we are more than aware of the competition in the area. We are armed with a passion to help small to medium businesses grow, and we offer SEO solutions that are tailored to your company's needs. From day one, we'll take the time to listen carefully to your goals and will develop a campaign based around your own individual requirements.
We're also highly committed to ensuring that our practices are completely up to date. Google is constantly updating its best practice guidelines, so we need to be aware of algorithm changes and able to adapt our SEO services to meet any new requirements. Our entire team is always looking at new and exciting optimisation methods, which keeps our strategies fresh, current and highly effective.
Delivering SEO in Chelmsford!
If you're interested in working with a friendly, professional SEO agency in Chelmsford that shares your passion for growing your company, get in contact with Freelance SEO Essex today on 01245 477449 and discover why so many businesses throughout Essex and the rest of the UK enjoy partnering with us. Alternatively, drop us a message via our online contact form and we'll get straight back to you.
Our Services
Our company offers a full suite of SEO services in Chelmsford to businesses in the local area. Click on any of the links below to explore what we have to offer in more detail.
SEO, also known as Search Engine Optimisation, is the technical act of improving and increasing the quality and volume of traffic being driven towards your website through organic search results.
Essentially, SEO can benefit websites in a variety of different ways. Whether you're looking to increase your customer base, conversion rate or build your brand, Search Engine Optimisation is the answer!
We will carry out an in-depth technical audit of your website, offering recommendations through onsite, link building, and technical efforts. All of these will assist in higher organic ranking positions, increasing visibility in search engines.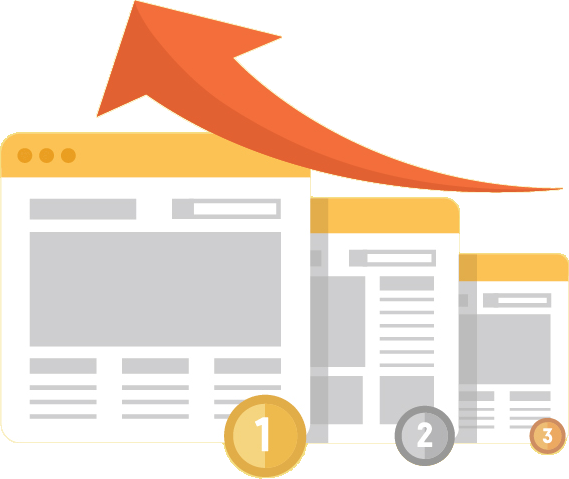 Our Chelmsford SEO Case Studies
Our Chelmsford clients have fully benefitted from our SEO services. We have increased conversion rates and traffic towards their sites.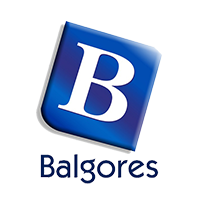 20%
Conversion Rate Increase

10%
Increased Conversion Rate
Take your business to the next level
Improve search engine positions and increase leads with our SEO Chelmsford services today.
What Our Clients Say...
Our company offers a full suite of SEO services in Chelmsford to businesses in the local area. Click on any of the links below to explore what we have to offer in more detail.