SEO Case Study – Unique Visuals
The husband and wife team behind Unique Visuals deliver stunning wedding videos to couples in Essex and beyond. Offering videography packages to suit all budgets, the company is renowned for its bespoke, cinematic-style videos and highly personalised service.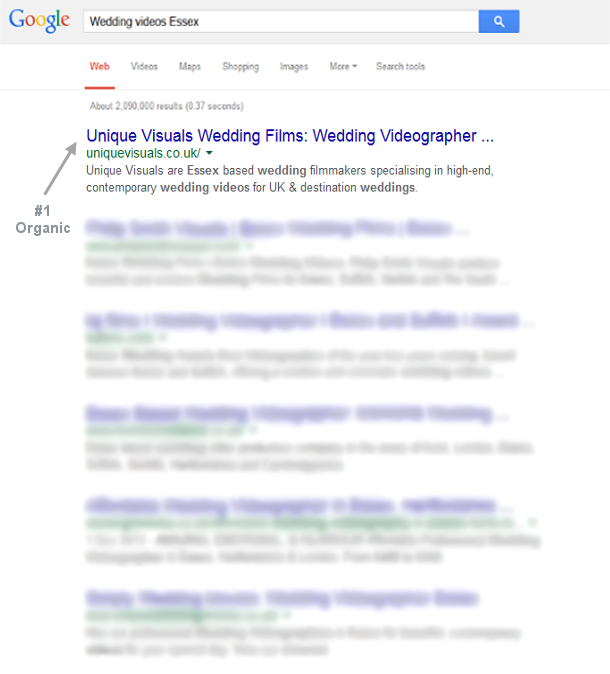 Unique Visuals came on board in early 2013. Its co-founders had realistic expectations for the campaign, but were soon benefiting from a substantial increase in enquiries thanks to their positioning for highly relevant keywords such as 'wedding videos Essex' and 'Essex wedding videographer'. After expanding the campaign, the company is now also listed in the top 10 results for the broader key phrase 'cinematic wedding films', widening their exposure to a greater audience.