Freelance SEO Essex Expands Into New Office!
We're pleased to announce that the FSE team has just moved into brand new offices.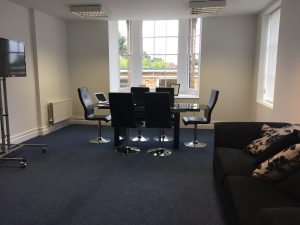 We've called the basement office at 47 Church Street, Great Baddow our home for the last four years, but after expanding our team, we decided it was time to find a premises that gives us all a little more room to breathe.
We didn't have to look far, though – we've only transferred to the first floor!
You'll still find us at the unique local landmark that is the Old Brewery, but when you come to visit us now, you'll get to check out our spacious new meeting room and enjoy our relaxed, informal atmosphere from a slightly higher standpoint.
We look forward to welcoming you!
Read more: How To Protect Your Business From WannaCry Ransom Virus »