Google rolls out the May 2022 core update
Google has officially confirmed that the May 2022 core update has been rolled out in full force. Here we explore Google's latest update and what impact the changes could have.
After weeks of speculation, Google has now confirmed that the May 2022 core update is now finished rolling out. The update took 15 days to roll out, starting on May 25th and ending on June 9th.
Here we explore the May 2022 core update, what it involves and what you should do next.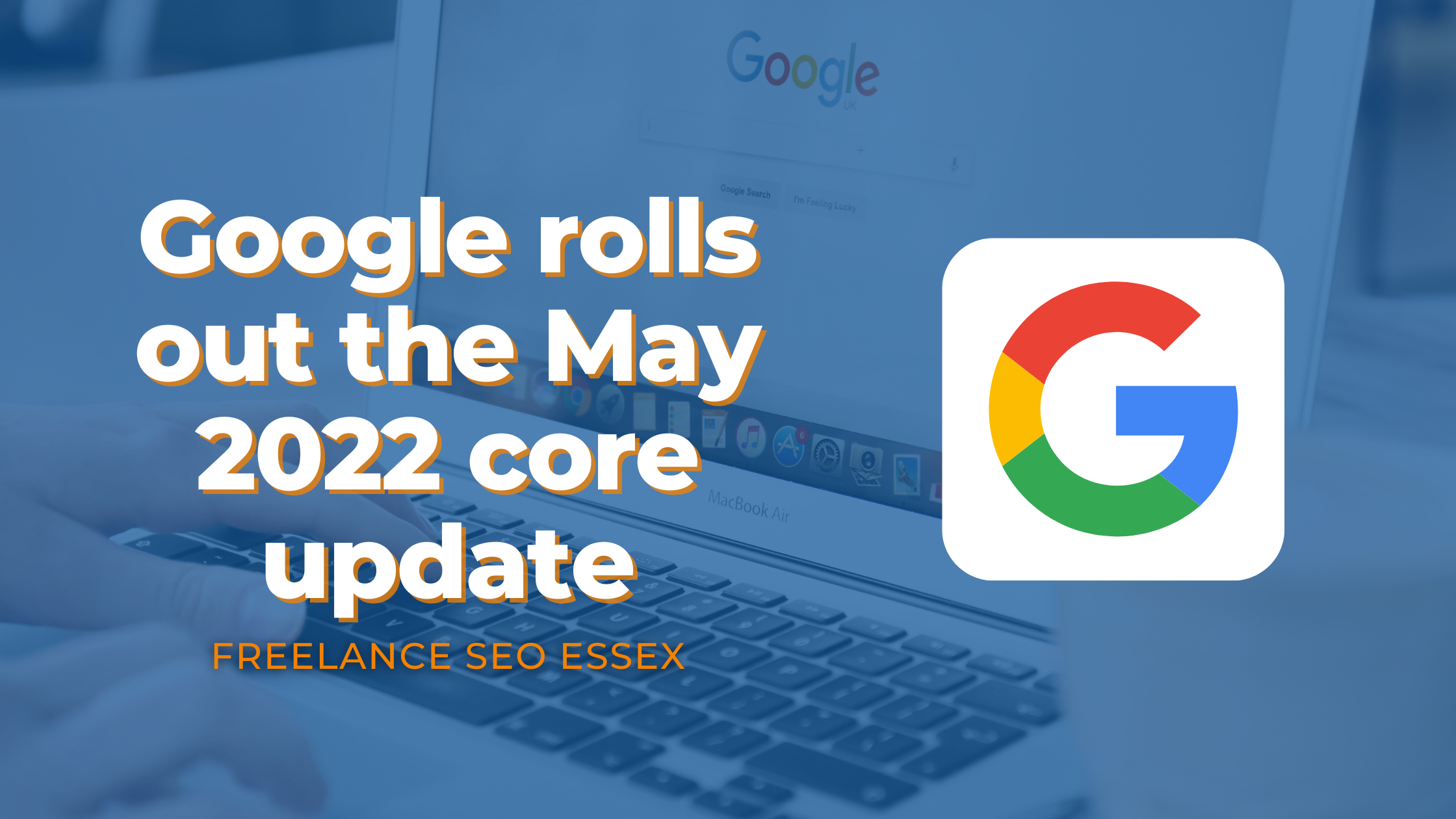 What is a core update?

In a nutshell, core updates are designed to make search results more relevant for users. Several times a year they are implemented to help improve the quality and relevance of Google's search results by shuffling the search rankings of indexed web pages.
In most cases, core updates happen several times per year – usually every few months. Google will often announce the update a few days before or on the day of the new core update.
What is involved in the May 2022 core update?

In terms of the May 2022 core update, here are some quick facts:
Launched May 25th at around 11:30pm ET
It took 2 weeks to roll out
The update targets all forms of content and will promote/reward great web pages
The update is global impacting all regions and in all languages
You can read more about the May 2022 Core Update here.
How could this affect my website?

If you've experienced a rapid decline in rankings or traffic, it is most likely that Google has identified that your website isn't in line with their E-A-T guidelines. In order to reverse this decline, our expert SEO team here at Freelance SEO Essex will be able to create a strategy that can suppress and start to build Expertise, Authority and Trust within your industry to reverse the trend and build momentum organically.
Now that the update is complete, it's time to dig in and investigate how your site did with this update and take the necessary steps to continue to improve in the future.
Head of SEO at Freelance SEO Essex, Sam Mead, advises you needn't prepare for tomorrow or next week, but instead should prepare a roadmap for the year ahead and make steps accordingly.
"With over 6 months since the last core update, it is no surprise that our client's organic visibility have improved. The latest core update has seen our hard work throughout 2021 move to another level.," Sam explains.
"As always with a core update, acting rationally to potential drops could work against you. SEO is a long-term strategy and must be treated in such a way that builds momentum."
To help get your website up to speed with the latest regulations and to ensure you thrive in local searches, please get in touch with the team today for expert support.
Let us know on Facebook if you've been impacted by this update.
Read more: June 2022: Social calendar dates for your diary »