How to navigate the cost-of-living crisis by adjusting your marketing strategy
Online marketing still has a role to play
It's important to maintain your digital marketing efforts during these challenging times. Here's how to do so.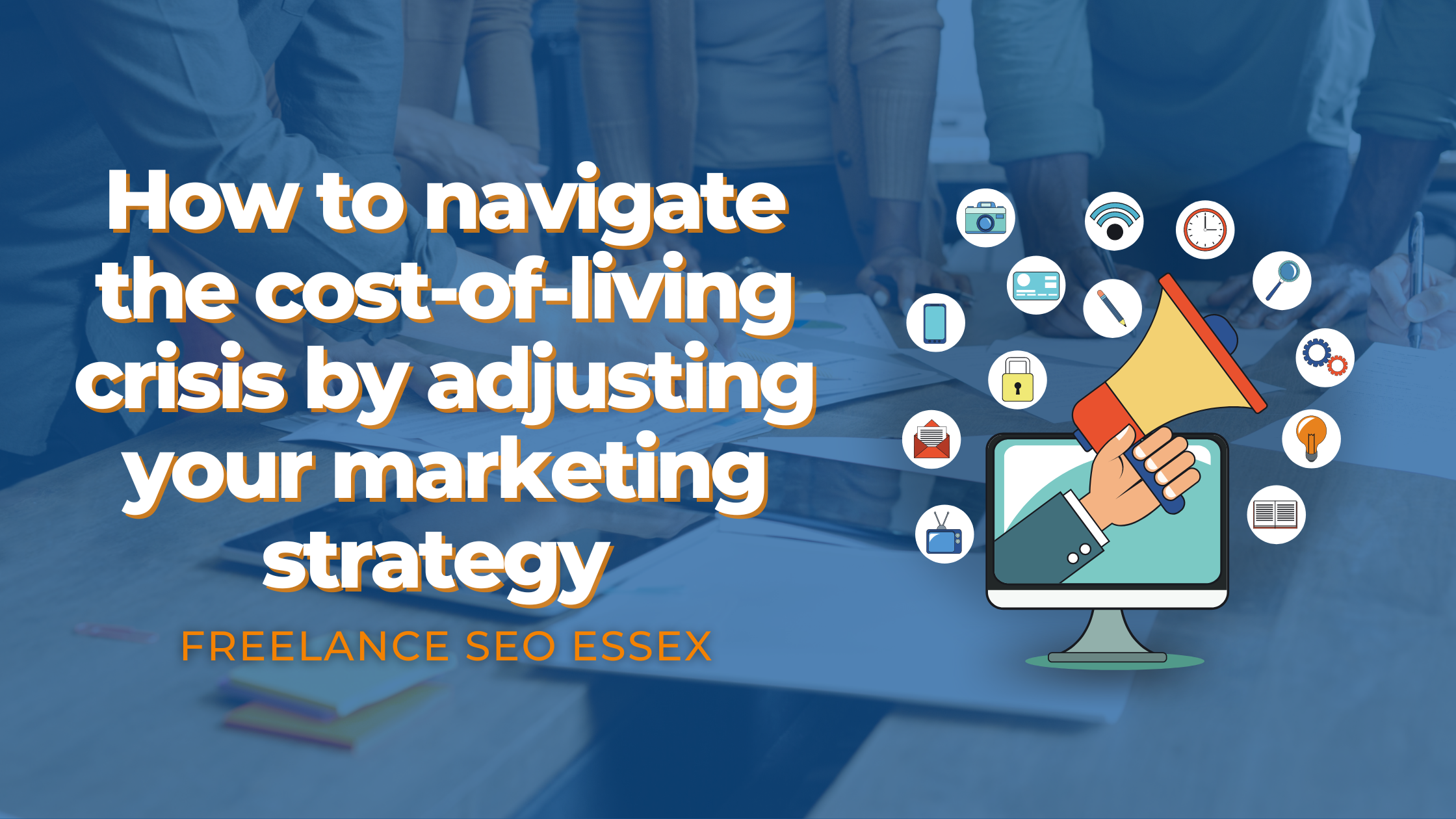 Just like the COVID-19 pandemic, the months ahead look to pose a number of challenges for business owners. However, with expert help and a willingness to make adjustments, there's no reason why digital marketing cannot continue to be effective. Here's how our SEO services in Essex can help.
Emphasise your value
During these challenging times, people are being much more careful with their money. It's all too easy to assume that that means they will have none to spare for your products or service, but that doesn't have to be the case. If you use your marketing to emphasise the value of what you have to offer, you will still be able to attract customers. If you need to raise your prices to meet the cost-of-living crisis at your end, make it clear that what you are offering is worthy of that increased rate.
Be transparent
With customers being so much more cautious with their money, competing with other businesses in your field has suddenly become a lot more intense. How do you win those potential customers over? With honesty. At this time, people want to know what they are getting for their money, and really value transparency from the businesses that they choose to source products or services from. So, make sure that your marketing is clear, concise, and inspires confidence in the customer.
Cater to new travel habits
People are choosing not to go out as often – whether that is to eat, pursue hobbies, or socialise. They are also not as willing to travel, given the rising costs of fuel and public transport. The solution? Increase your online visibility, and do your best to meet their needs remotely. If there is a product that you can offer online – perhaps something like a virtual exercise class instead of an in-person session – you will be able to maintain a connection with long-term customers as well as attract new ones.
Go back to basics
It can be tempting to scale back your marketing efforts during uncertain times, but it's important to continue to promote what you have to offer. With the needs of consumers becoming much easier to define, take the opportunity to similarly re-focus your marketing. Going back to basics doesn't mean doing less, but rather rediscovering the key message of your brand and connecting with your core customer base. There's a reason you have already found success in your field – now is the time to ensure that everyone remembers why.
We're here to help
Feeling daunted by what lies ahead? You're not alone. Here at FSE, we are here to guide clients through these uncertain times with tailored SEO strategies that deliver value for money and great results.
We have plenty of experience to our name, and a proven track record with businesses in Essex and further afield. With our help, you will be able to perfectly adjust your marketing strategy to ensure that it is aligned with the changing needs of your customers and still furthering the reach of your business.
To find out more about us and our services, please get in touch with our team today.
Read more: Helpful Content update: Google's latest update »