SEOs Speculate The Implications Of Google's Latest "Pigeon" Algorithm Change
Last month Google hit everyone with an unexpected local search algorithm update. This new change has been nicknamed "Pigeon" by one of the biggest platforms for SEO news, Search Engine Land. Their reason behind naming it "Pigeon" alludes to the fact it's a local search update and pigeons tend to fly back home. A loose association I guess, but nonetheless, what's more important is the effect it's going to have on you and your business' website. Google has not disclosed too much information on this latest update (surprise, surprise!) so we – your local SEO consultants – are here to explain it all using the limited information Google have offered, as well as data gleaned from webmasters over the course of the last few weeks.
The Stats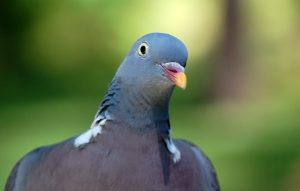 First and foremost, we have not yet been affected yet in the United Kingdom, as 'Pigeon' has only been rolled out in the United States (phew). This means we have an advantage over our across-the-pond cousins. One of the main changes to the listings is that results which include the new local listing pack have been receiving a significantly lower number of queries.  MOZ Cast released a SERP feature graph that shows the number falling from 12.1% on 23rd July to just 2.7% on 28th July, but since 30th July, these numbers have stabilised. Website owners have also reported a dip in traffic to their website and Pigeon could well be the main culprit for this recent decline in referrals.
A Fairer Way of Ranking Local Business
Although this new algorithm update had a negative impact on local businesses originally, it seems that its effect has levelled out and what were once thought to be disasters are turning out to be temporary glitches. Local businesses now tend to be favoured over larger brands, so using the search phrase 'Pizzas in Philadelphia' will now return local pizza places in place of well-known suppliers such as Dominos or Pizza Hut.
Google has revealed that the new local search algorithm is going to take into account traditional web search ranking signals such as domain authority, backlinks and other SEO features. Local directories such as Yelp and TripAdvisor have seen a positive change from the Pigeon update, achieving better visibility within Google results. In some cases the SERP is nearly entirely made up of popular local directories. Yelp recently accused Google of purposefully affecting their rankings in order to show Google's own local listings first, but it seems that this accusation is now obsolete and Google is ranking these well-known directories fairly.
What Does this Mean for You?
Now that Google is using more traditional search signals to determine where a local listing should be found, it may be good news for your website. If your site is already ranking well in the organic results, then it would be fair to assume that you will also rank well for the local listings. Remember, 'Pigeon' is yet to be rolled out in the UK, but when it comes most of us are going to welcome this update with open arms (for once!). Theoretically, smaller businesses will no longer be towered over by huge brands in the local results, giving local independent businesses a chance to take back the exposure they deserve from large corporations that they initially deemed impossible to take on!
Read more: FSE Sponsors The Essex Chronicle Sports Awards! »