The benefits of PPC advertising
Are you looking for effective and affordable online marketing for your business? If so, consider pay-per-click (PPC). PPC allows you to put your brand in front of millions of internet users, helping you to drive it forward and maximise your ROI. With PPC, you don't need to waste money on audiences that don't convert, as you'll only pay a fee each time your ad is clicked. Read on to find out more about the benefits of this marketing method.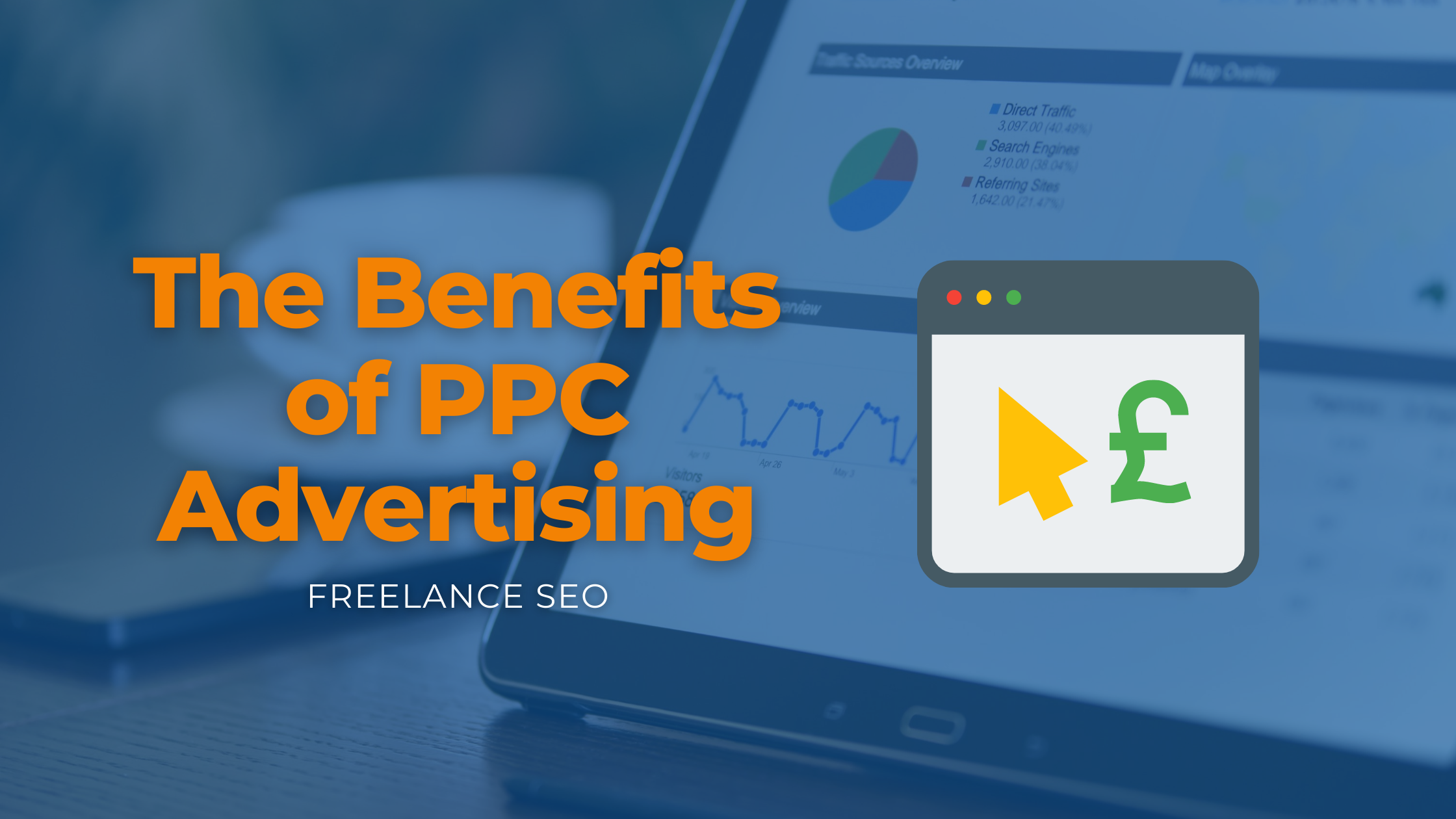 What is PPC?
PPC is a form of online advertising where you pay a small fee every time someone clicks on your ad. Since you pay only for traffic rather than estimated impressions, it's a very good option for businesses that want total control over their budget. There are several common PPC platforms, including Google Ads, Facebook Ads, and Microsoft Advertising.
Google is certainly the most popular due to the volume of searches. You'll need to bid for ad placement in the search engine's sponsored links to appear in key locations on the results pages. We are an experienced PPC agency in Essex that can help you reap the many benefits of this incredibly powerful marketing method.
The top benefits of PPC
Here are the biggest reasons why an effective PPC advertising campaign can help your business to thrive and succeed online in 2022.
PPC is highly cost-efficient
PPC gives you absolute control of your marketing budget. This is because you only pay for clicks rather than impressions or reach. You can choose to pay as much or little as you like too. When a PPC campaign is carried out properly, the fee is trivial since the visit is likely to be worth more than what you pay for it.
PPC drives instant traffic
Unlike some other marketing methods, PPC can provide instant traffic to your website by getting you on the first page of Google right away. Whilst climbing the search rankings for your key months can take months organically, you can begin generating business right away when you opt for PPC.
PPC increases 'warm' leads
Since PPC allows you to target your ads towards the right people at the time they're actively searching for what you sell, it makes it more likely that visits to your website will convert into sales. A PPC campaign can increase warm leads significantly.
PPC is measurable and trackable
One of the biggest benefits of a PPC campaign using Google Ads is that it's easy to measure and track your results. Using the Google Ads tool together with Google Analytics can provide you with a range of performance information, including clicks, conversions and impressions. Because PPC campaigns are so easy to measure, you can improve your ads until they achieve a good ROI.
Get in touch today to find out more about how pay-per-click can help you to drive your business forwards online. We provide PPC management as well as various search marketing packages to help your brand dominate the search engines.
Read more: February 2022: Social calendar dates for your diary »