The Key Benefits That an E-commerce Website Can Offer Your Business
Save Time, Money and Attract More Customers
Having an e-commerce website offers a wide range of benefits for a business, providing an opportunity for growth that requires relatively little investment of time or capital.
Now more than ever, consumers are turning to the internet to purchase goods and services. People are much more likely to make key decisions about their purchases online, and every business from an established name to a brand-new start-up should offer their products digitally. As a leading SEO company in Essex, we've seen first-hand how e-commerce can transform the fortunes of a wide range of businesses.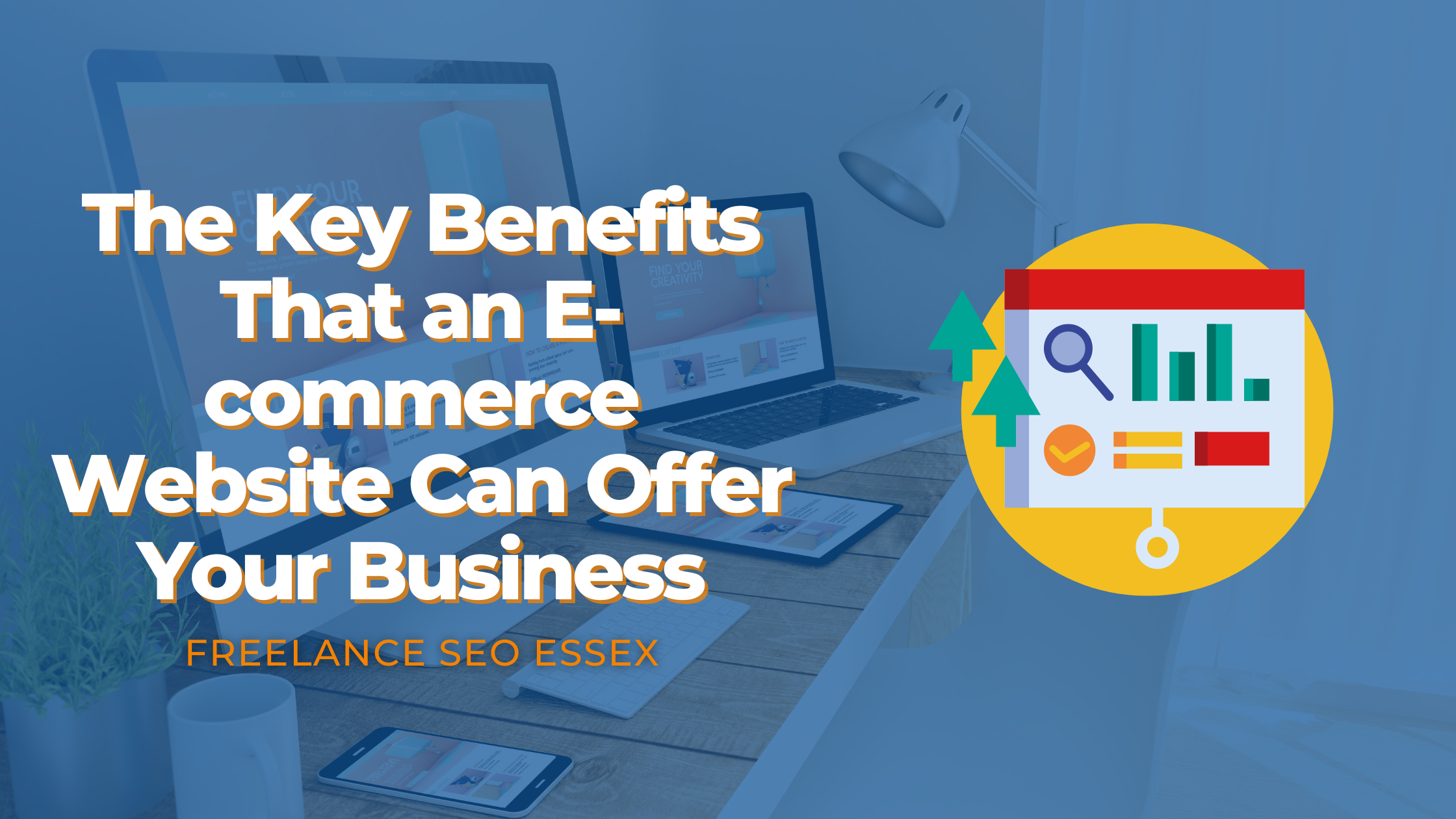 Here are 5 benefits that you can look forward to:
Lower costs
First of all, you can expect lower set up and running costs. Compared to an offline business, there are fewer things to budget for when you run an e-commerce store. You won't have to worry about the costs associated with staff recruitment, along with paying wages for them to man the shop. Electricity, rent, and heating costs will be a thing of the past too. You can then use this money to further develop your e-commerce business.
Work where it suits you
When you have an e-commerce site, you won't be tied to a particular location. Being able to work from anywhere provides you with much more flexibility in how you run your business, allowing you to choose your own hours and decide how you interact with your customers. As long as you have access to the internet along with your phone and emails, you will be able to oversee your e-commerce business when and where it suits you. You can work from home – or anywhere in the world!
Gain valuable sales insights
Running an e-commerce website can actually offer you much more insight into your sales. Tools such as Google Analytics will allow you to analyse a plethora of data. The number of orders, average cart total and abandonment rates can be mined for more information. You will also be able to measure how much of your total revenue has come from your website. It's also much easier (and cheaper) to roll out targeted ad campaigns online, and you can improve your ranking in search engines with an SEO strategy.
Say goodbye to opening hours
If there's one thing that customers don't like about shopping on the high street, it's the restriction of opening hours. By making your product or services available online at any time of the day, you will be able to access huge numbers of customers that you simply would not have been able to reach before. With time sensitive offers and up-selling and cross-selling strategies in place, you will be able to maximise the amount that you make from each visit to your website.
Save time
Last but not least, an e-commerce site will free up your time! Once your site is up and running, you will not have to spend much time running it. This means that you will be able to focus on other areas of your business, such as developing product ranges and planning new digital marketing strategies. You'll also be able to monitor sales levels in just a few clicks.
Find out more today
For more advice on setting up an e-commerce site, digital marketing, and SEO, please do get in touch with us today. We can't wait to hear from you and help you to take your business forward.
Read more: August 2022: Social calendar dates for your diary »