Video Adverts Coming To Google Search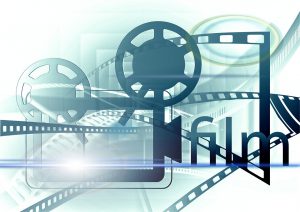 Google is considered by most people to be a search engine. However, it is also an advertising machine. The latest news from Google search, reported by Jayson DeMers on Forbes last week, is that Google may soon be displaying video adverts within its search results.
Users of Facebook and many news websites will be familiar with the concept of video adverts activating automatically when scrolling down a page, only to pause the moment you scroll past. Soon this may be a feature of Google search.
Videos in Search
Google is currently only testing videos in search. They have been seen by a few users, who quickly shared the information on tech blogs and social circles. Google is not providing any information about these adverts yet. According to Jayson DeMers, the videos are either thumbnails that can be expanded by hovering or clicking on them, or auto-play videos.
Both Bing and Yahoo have already tested videos in search, while Twitter and Facebook already show some auto-play (without sound) videos in their social streams. Google is not breaking any new ground here – in fact, because videos are already used on the other major social sites, it seems very likely that Google will too introduce them.
Why Video Ads?
Many AdWords customers want to be able to show their video ads in search and it seems that Google is going to grant their wishes. Video advertising has been shown to be more effective than banner advertising.
According to Advertising Age, television advertising is still the most effective form of advertising. The 30 second video format is a far more powerful way to raise brand awareness and increase sales than banners, text links and radio. To include videos with search results makes good business sense for Google – but will users accept them?
There is already a growing trend in opting out of web adverts, either by using a browser based ad blocker such as Adblock Plus, or a network based ad blocking solution,that allows business and homes to block all Internet adverts. One of the biggest annoyances for users are auto-play video adverts that interrupt and distract. Is Google really about to introduce the most hated form of advertising directly into its search results?
Are Online Video Ads Really Effective?
According to Marketing Land, 72% of advertising agencies say that online video adverts are as effective, or more effective, than television adverts. It seems that those annoying video adverts we see in website sidebars and in the Facebook stream are actually a very effective way to reach a larger audience.
One major advantage of video adverts at the moment is simple – there is much less competition. Not only are video adverts more effective than banners, CPC / CPM rates may actually be much lower due to reduced competition. However, creating a good video advert is a much larger investment than a banner, and unlike banner advertising, few companies can afford to carry out any form of A/B testing with video ads.
Once again, Google is creating new opportunities for businesses to reach a wider audience via its search engine and we will hopefully soon be able to offer video ad management as part of our PPC packages.
Read more: Google Increases Severe Manual Penalties »