Google Partners promotional offers: £400 Introductory offer for new AdWords clients
Google's newest Partner Program is launching in February 2022, and to qualify, accounts will have to meet the new badge requirements to continue working under the Google Partner Status, which Freelance SEO Essex has successfully achieved. The criteria that needed to be met were based on Performance, Spend, and Certification which the team here at Freelance SEO Essex met comfortably. 
As part of the new Partner Program launch, Google is introducing a promotional £400 offer for new AdWords clients. Read on to find out more.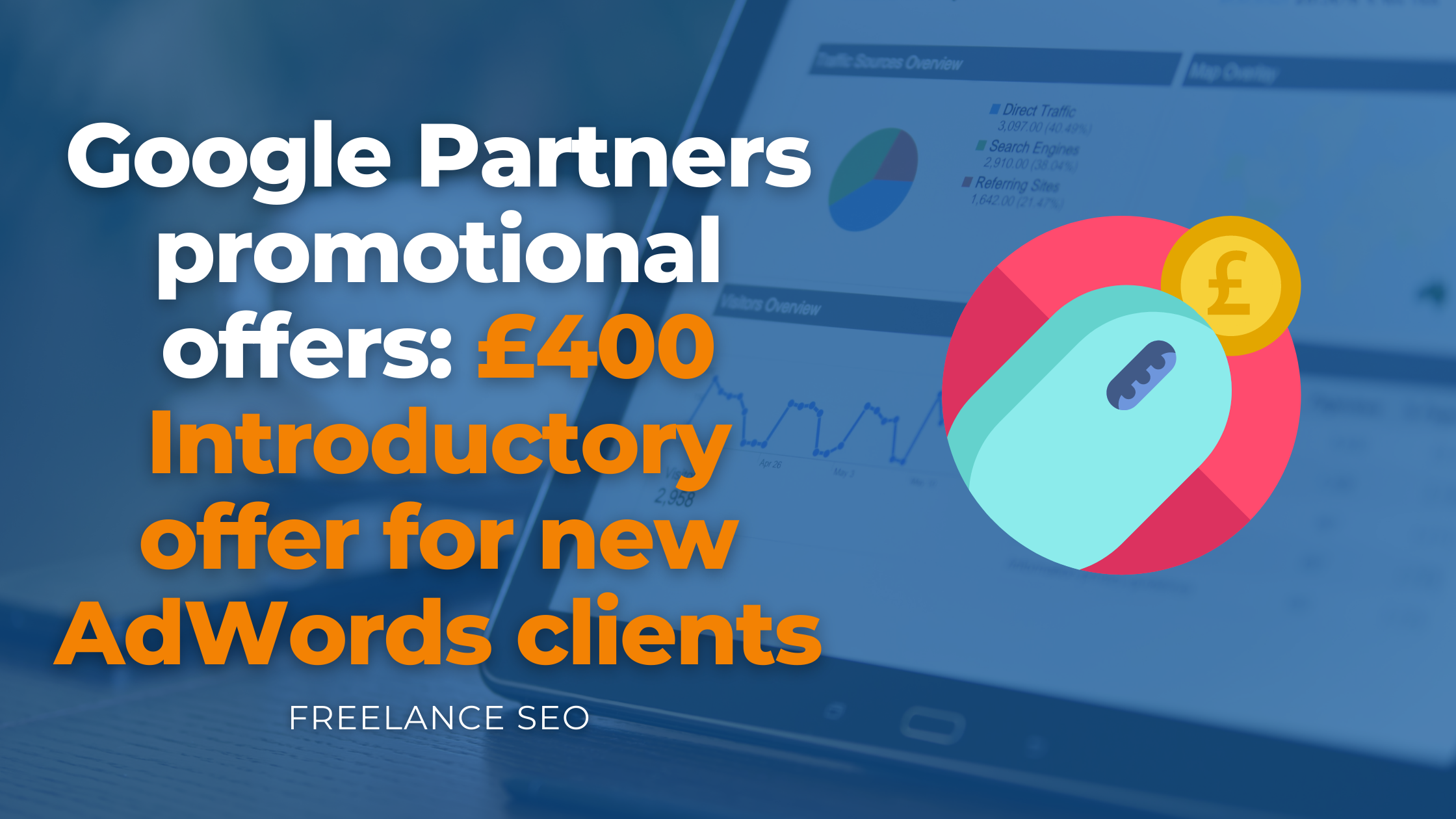 £400 introductory offer for new AdWords clients
As part of the new Google Partner Program launching, Google are increasing Google Ads credits available to new clients until the end of March from £75 to £400 to help them get a stronger start with their Adwords campaign. 
To qualify, the client must:

Work with a Google partner like

Freelance SEO Essex

 

 

Have a brand-new account

 

Spend £400 on the new campaign in 60 days

 
After 60 days, Google will match the £400 spend, meaning a campaign will have an £800 spend for the cost of £400 to the client. 
The benefits of the offer
New client accounts will now have 60 days, instead of 30 days, to spend £400 to qualify for the £400 credit. 
This offer is linked to Partner status, so as Freelance SEO Essex are Google Partners, we can help new clients to stand out in the market place. 
Get in touch to find out more
To find out more about how you could benefit from the £400 introductory offer for a new AdWords campaign, get in touch with the team today. 
Read more: January 2022: Social calendar dates for your diary »