How to Improve Customer Experience on Your Website
Tips From Our SEO Experts

 
Looking for ways to make your website a more welcoming space for customers? Here are five steps to success.  
As a trusted SEO company in Essex, we know what it takes to create a great customer experience through your website. Here are five of our favourite ways to do so, all of which are guaranteed to deliver great results for your business.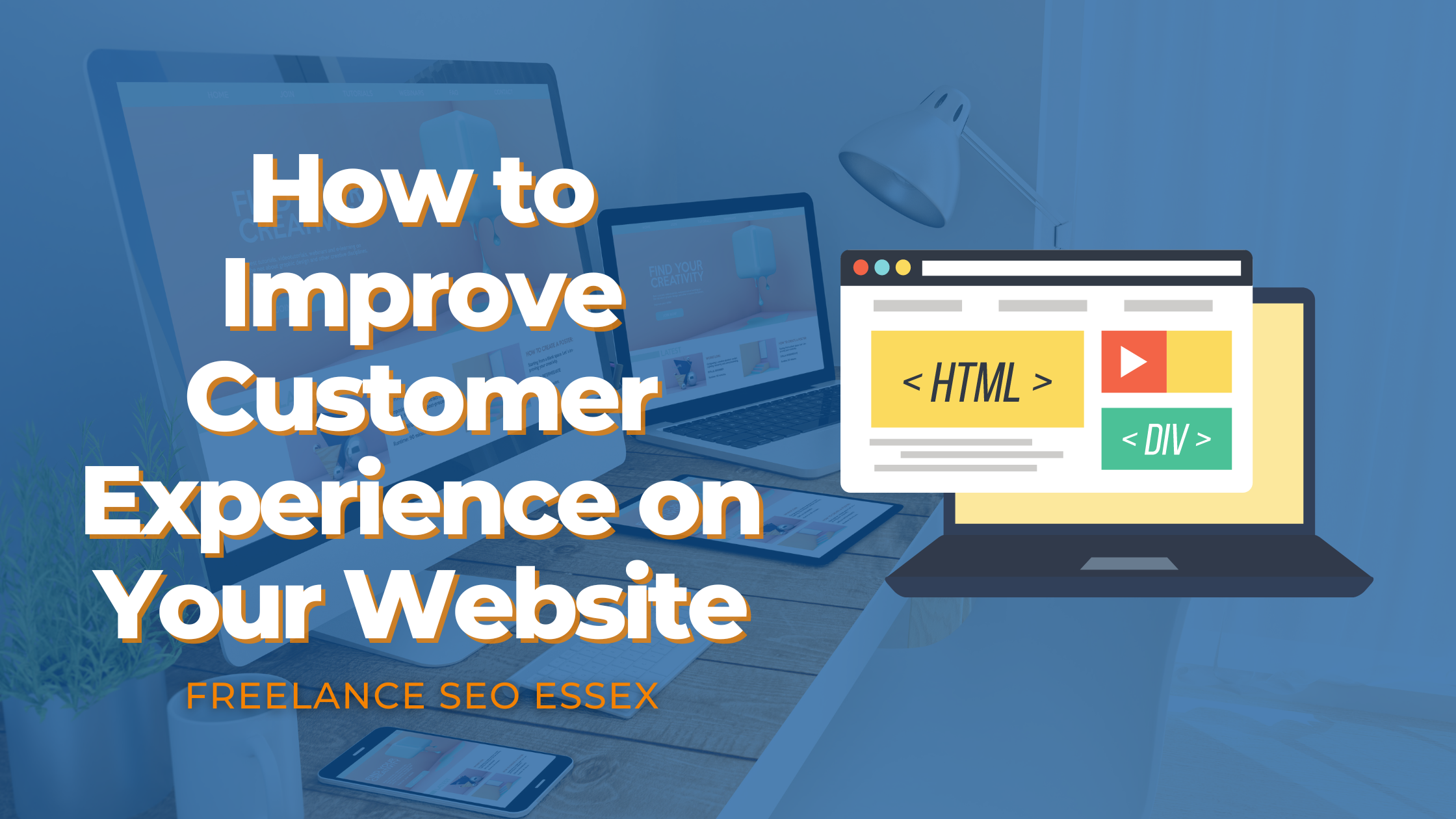 Live chat

 
It's becoming more and more popular to incorporate a live chat feature on your site. Rather than send an email or make a phone call, many customers will instead choose to speak to an agent via live chat. This is because they are able to get an instant, real-time response, with the option of keeping the chat log for their records. Plus, it doesn't cost the user anything, unlike a phone call to what are often premium rate numbers. 
A good search function

 
Next up: improve the search function on your site. A great search bar will allow your customers to find what they need quickly. After all, not everyone is going to start their customer journey at the same point. Some may have invested in your products or services before, or have done their research before paying your site a visit. Whatever their reason for skipping straight to the content they need, making searching as easy to perform and fast as possible will vastly improve their experience on your website. 
Site speed

 
No one wants to be queueing for ages – so why would that suddenly change when they are using a website? If a site takes longer than 3 seconds to load, over half of the users will leave and move on to a competitor. The web is getting better and faster, and customers have high expectations as a result. Loading speed has recently become a search ranking factor too, so improving it will boost your SEO as well as customer experience. 
Customer reviews

 
If you want to establish trust and transparency with visitors to your site, customer reviews are a great addition. The majority of customers look for reviews before choosing where to spend their money, and a positive review is one of the most influential things that you can have on your site. Customers are always going to do their research, so by having the reviews there for them to read they won't even have to leave your site. 
Personalisation

 
When shopping online, a personalised experience is an improved experience. If a retailer recognises a customer by name and makes recommendations based on their past purchases, they are much more likely to go ahead and choose that business again. A customer loves to feel special and understood, and being able to pick up where they left off will allow them to find what they need much more quickly. 
Talk to us today

 
If you want to find out more about how you can improve the customer experience on your site and boost your SEO as a result, we're here to help. Just get in touch with a member of our team today, and they will arrange a consultation during which we can get to know you and identify areas for improvement on your website.
Read more: July 2022: Social calendar dates for your diary »