How To Turn Any Event Into a Business Networking Opportunity
5 tips to encourage networking at your event
Modern technology, a little creative thinking and some great coffee can all help you to maximise networking opportunities at your event.
For many event attendees, networking is just as important (if not more so) as the event content. So keep your delegates happy by maximising networking opportunities at your next event. Whether you are hosting a coffee morning in your office, or managing an industry conference, it's important to get the details right.
Use technology
Technology can play a big role in encouraging and facilitating networking amongst your delegates. Creating an online community where people can connect and share ideas before, during and after the event can really help to kick things off. LinkedIn and Facebook can work well for this or, if you have the budget, you might want to build an app for your event which includes virtual networking capabilities. On the day of the event, encourage delegates to post to social media using your event hashtag, and set up a live social media wall so that delegates can view the conversations taking place online. This can help to spark conversation between attendees – perfect for those who find it difficult to approach new people.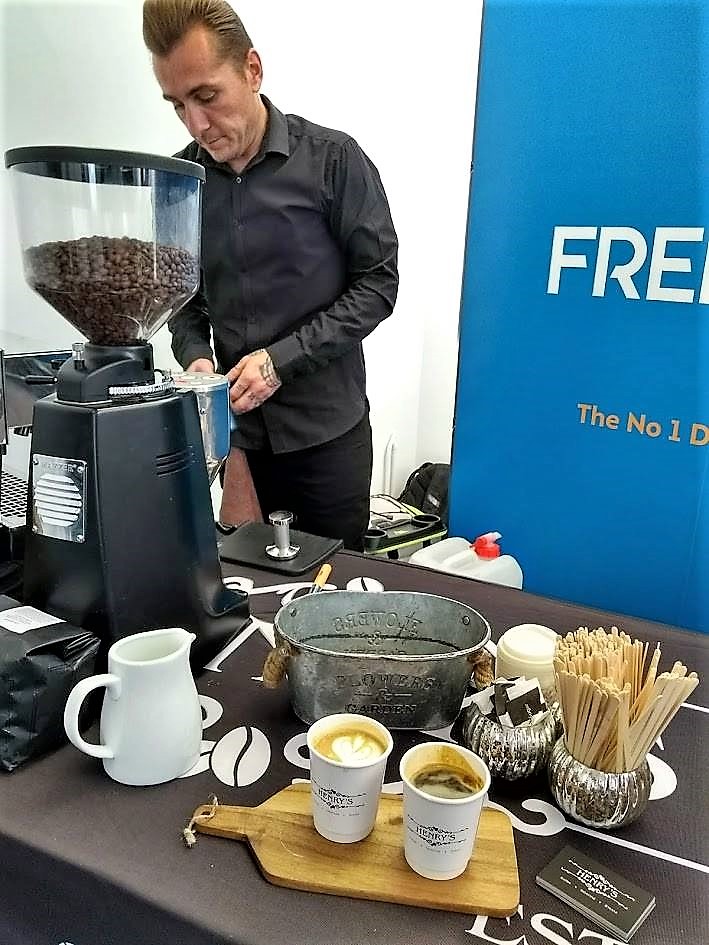 Create networking spaces
If you want attendees to network you need to provide them with pleasant and practical spaces in which to do so. Furnish your room with small standing tables around which people can gather during breaks, and which encourage people to circulate around the room. It's also worth providing a variety of seating options to meet different needs and help delegates feel comfortable. Think about how you can use the space to encourage conversation and interactions, perhaps with a social media wall, visual minutes, or a practical networking activity that gets people talking.
Capitalise on catering
People tend to socialise over food, so capitalise on the potential of your catering by providing complimentary food and drink as part of the ticket price. It's also important to serve good quality food and drink as the quality of refreshments provided can reflect the quality of your brand – as far as delegates will be concerned, the food and drink on offer is part of your organisation, so make sure they have a positive experience.
Keep your delegates in the venue with tasty food and, most importantly, good quality coffee. If your venue is not able to provide this, consider hiring a company that offers a mobile coffee bar for rent, to provide your delegates with that all-important quality caffeine hit.
Provide regular breaks
When you have lots of great quality content to get through, it can be tempting to cut down on leisure time and squeeze in as many event sessions as possible. However, people can't network if they don't have the time and space to do so. Encourage networking by providing regular breaks that last long enough for attendees to get together and make meaningful connections. For a day-long conference we would recommend half hour breaks during the morning and afternoon sessions, and a lunch break that lasts at least an hour. As well as giving attendees the opportunity to network, regular breaks also offers people the chance to recharge their batteries, meaning they'll be fresh and raring to go for the following sessions.
Provide customised delegate lists
Make networking easier by providing all attendees with a delegate list containing people's names, job titles and companies. You could even go one step further and customise your list for each attendee – giving them a list of suggested people they could connect with based on their specific interests or area of work. Alongside a delegate list, name badges are also a must. Be creative with name badges that make the networking process as simple as possible, for example with colour coding, or by including a list of three key interests that people can use to strike up a conversation.
Promote Your Brand
One of the best ways to promote your brand during a business networking event is to use branded cups and cupcakes. Your delegates will be exposed to your brand logo and this will help to cultivate positive memories whenever they see it in the future. This also sends a clear message to your delegate that you are a serious business that understands marketing.
It's good to talk, and by following these top tips you can turn any event into a successful networking opportunity.
Read more: WordPress Launches Gutenberg To Make Content Creation Simpler For All »