How to Write Creative Content with These 5 Easy Steps
Everything You Need to Know About Creating Engaging Onsite Content
If you want to keep visitors to your site hooked, you'll need to have content that speaks to them.
Want to know how to create the best possible content for your site? Then you have come to the right place! As the experts in SEO Essex businesses trust, we know what goes into writing content that's creative and interesting. By following our tips, you'll be able to create material that is engaging and makes your products and/or services appealing.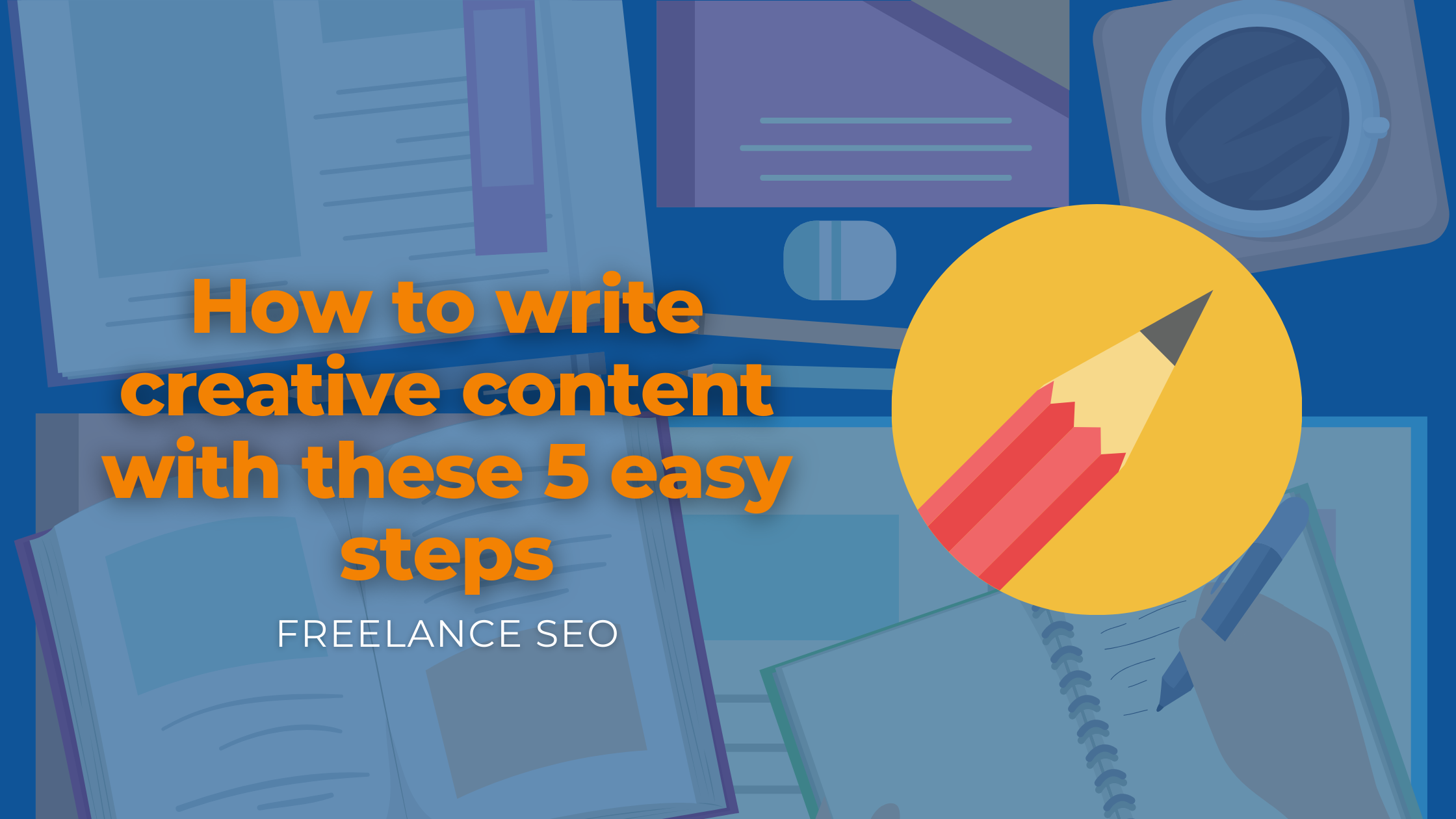 Think of a good headline
You'll want to kick-start your content with a head-turning headline. This will grab someone's attention and encourage them to keep reading. A good headline should spark interest, stir an emotion or make the reader want to learn more. If it doesn't do any of those three things, a reader is going to hit the back button and find content that speaks to them. So, think carefully about the words you're going to use to lure the readers in. 
Do your research
If your content is going to be as creative and engaging as possible, then you are going to need to do your research. Readers are highly perceptive and will be able to tell if they're being mis-sold information. You'll need to have extensive knowledge of the subject that you are writing about and have the data to back up any claims that you make. Link back to original sources where you can and include creative infographics for additional credibility and reader interest. 
Pay attention to flow and form
It's important to bear flow and form in mind as you put your content together. Does the information given take the reader on an interesting journey? Or are they likely to feel bogged down by information? Are there any parts that just don't make sense, and pose more questions than they answer? As you re-draft your work and check it for any errors, be sure to put yourself in your readers' shoes. 
Use quotes
If your article is on the longer side, break up the content with eye-catching quotes. These are effective at improving a piece's readability and help you to illustrate important points. Remember though, if you are quoting from an external source you will need to have permission to use it in your work, or if suitable, reference the original creator. If you're merely cherry-picking parts of your own content, just choose what works best for the piece. 
Find your unique voice
If you're going to create truly memorable content, you will need to write in a unique voice. You'll want to write in line with your company's core values and find a tone that connects with the customer base that you are trying to reach. Do you go for relaxed and chatty? Or more informative and fact-based? Keep your brand persona in mind throughout and think of what kind of content could help you to achieve your business goals. 
We're here to help
Feeling stuck? We're here to help! With a team of expert in-house content creators, we will be able to help you create bold, innovative content that makes readers stick around to see what else you have to offer. So why not get in touch today? We'd love to hear from you!
Read more: Ensure Your Website is in Top Condition With a Health Check »