Ensure Your Website is in Top Condition With a Health Check
How We Can Help
A comprehensive website health check will uncover any issues that are holding your site back, allowing them to be addressed.

Worried that your site isn't performing as well as it should? A website health check could be exactly what you need. Read on to find out what they are and how it could help benefit your website.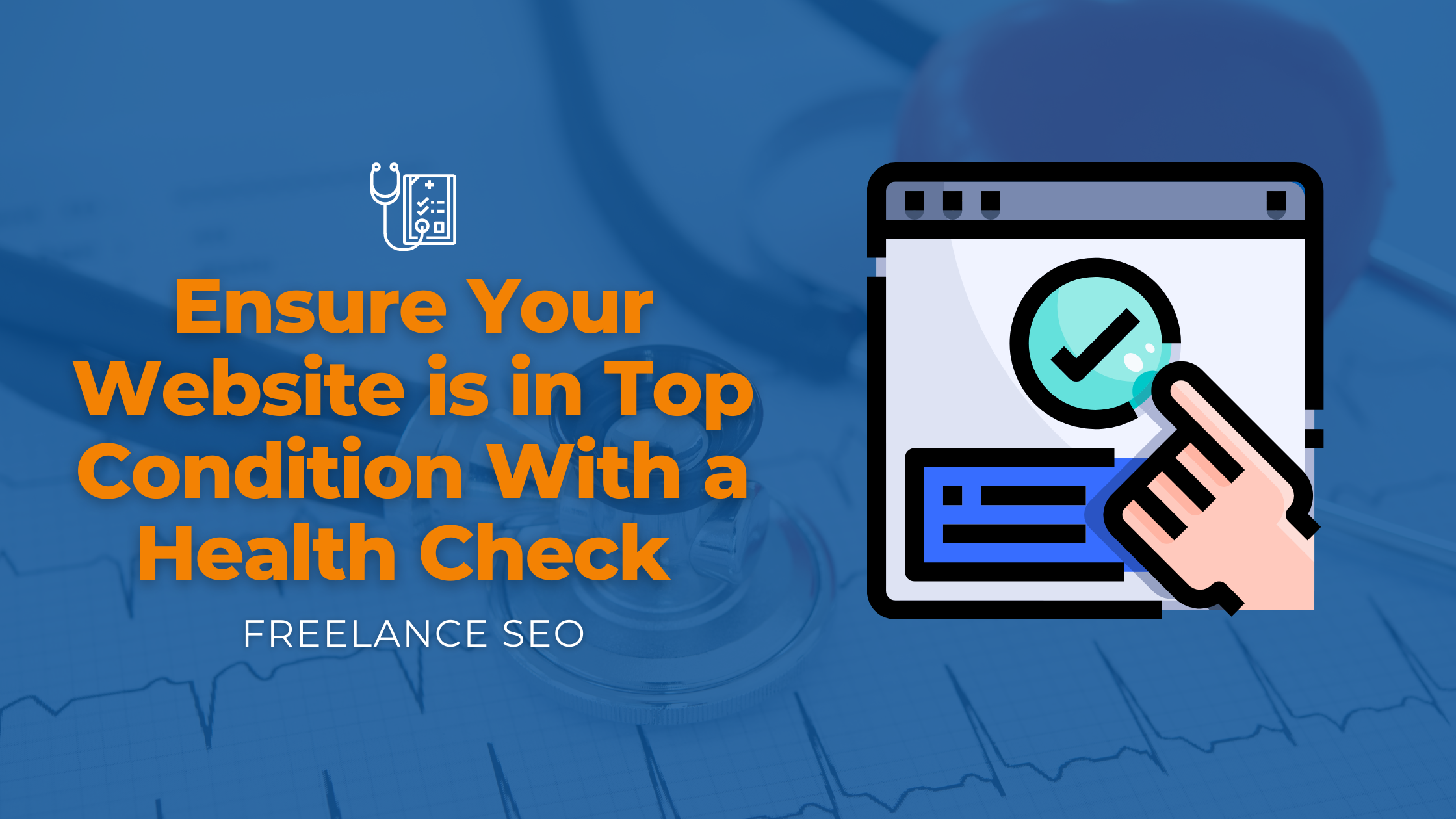 The importance of a great website
You don't need us to tell you how important it is to have a great website, but it really is something that cannot be overstated. Your website is the biggest advert you'll have for your business, and it needs to do so many things. It needs to draw customers in, encourage them to stay around and try your products or services, and other things such as tell them how to get in touch with you or provide a point of contact. So, you'll want to be sure that it's in good health – and that's where we come in!
What is a website health check?
So, what is a website health check? To put it simply, it is a series of tests that we manually complete on a client's website. These tests are very thorough and will allow us to identify which areas on the website need further attention, evaluation, and redevelopment. All of this to ensure that it is set up for maximum performance in search engines, helping your site to rank higher and draw in more traffic.
What does it involve?
The next thing you probably want to know is what is involved in a website health check. Well, it is made up of three parts:
Indexation and Accessibility: this will tell us how well Google reads, or rather, 'indexes' your site.
Onpage Optimisation: these are the things that you can see on the page, such as written content and the use of keywords.
Technical Optimisation: this is the deeper and more specialist side to the health of your site, such as coding and tags.
Each category comes with its own set of optimisation factors, and then we will assess each of those using the traffic light system. Results will range from requiring no action at all to urgent issues that need to be addressed as a priority.
What issues could it uncover?
What issues could a website health check uncover? That's a great question – and one that's hard to answer in general terms as every website is so different! The issues that we discover could be as minor as some images missing alt text, which can be fixed in no time at all. It could also be more complex, such as URL structure changes. Using state of the art software, we can pinpoint the exact issues that need fixing.
What we'll do next
If we do discover something that's holding your site back, we will get to work right away. We have a team made up of real experts in their field, from content creators to web developers. We'll ensure that the right people are assigned to a job, and that all tasks are addressed in priority order. Whether there's a small checklist to work through or your site needs a total overhaul, we'll make sure that every last detail is perfected.
Get in touch today
If you want to find out more about us and our website health check service, please get in touch today.
Read more: Generated web page titles: Google's latest update »