Generated web page titles: Google's latest update
Google has officially confirmed that it is updating the way it generates web page titles in search results. Here we explore Google's latest update and what impact the changes could have.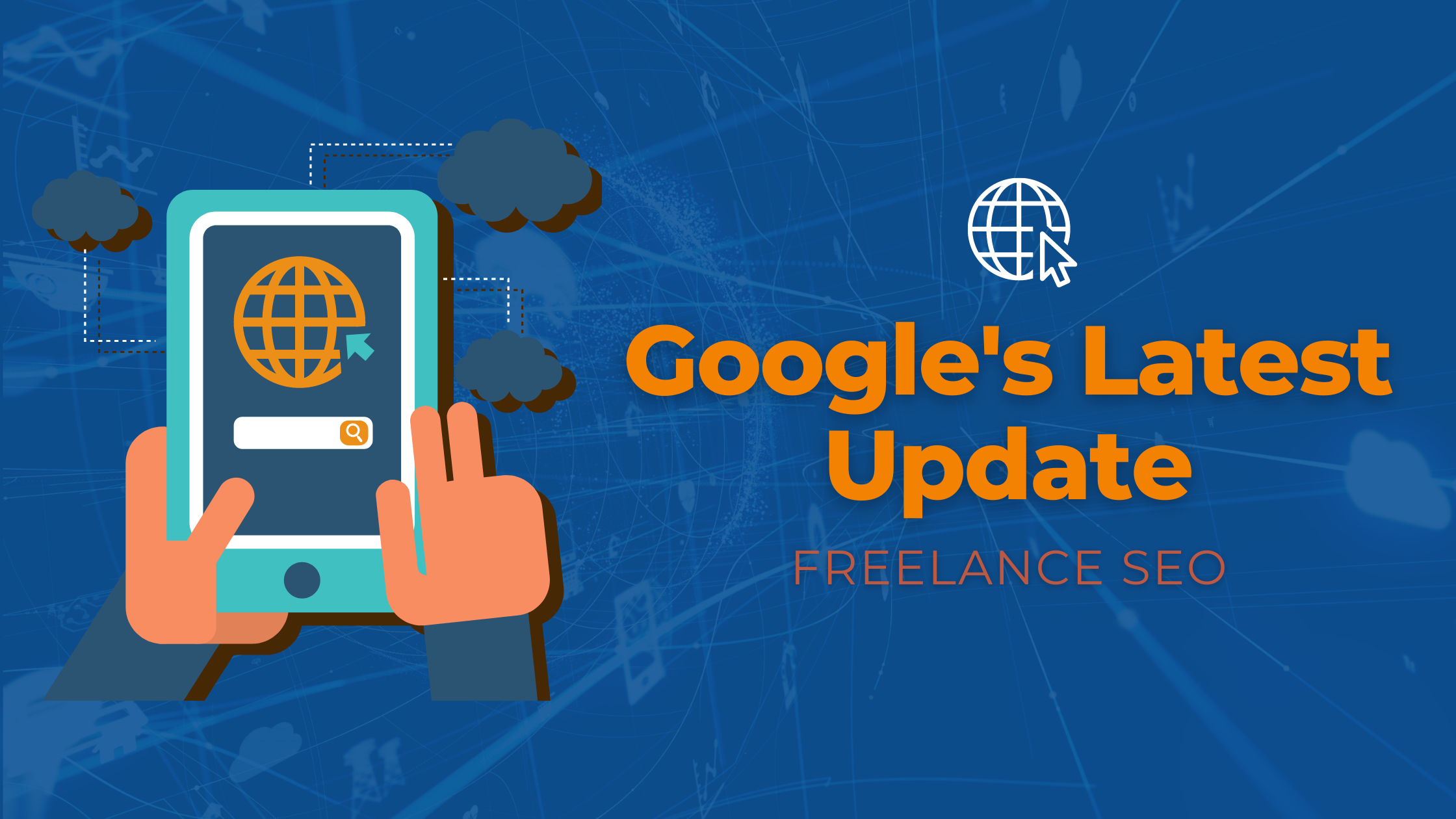 What is Google's latest update for web page titles?
Last week Google's Danny Sullivan confirmed that the search engine has updated the way that it is generating web page titles in search results. The new system will automatically generate titles that the search engine believes will 'work better' for pages to describe what they are about.
Google is replacing web page titles with other on-page text, and is considering using other text in cases when a page's HTML title tag doesn't adequately describe what it's about.
Google may be changing page titles automatically when they are either too long, stuffed with keywords or contain no text or boilerplate text.
This has undoubtedly caused a scene on Twitter within the SEO experts industry:
@brodieseo said on Twitter: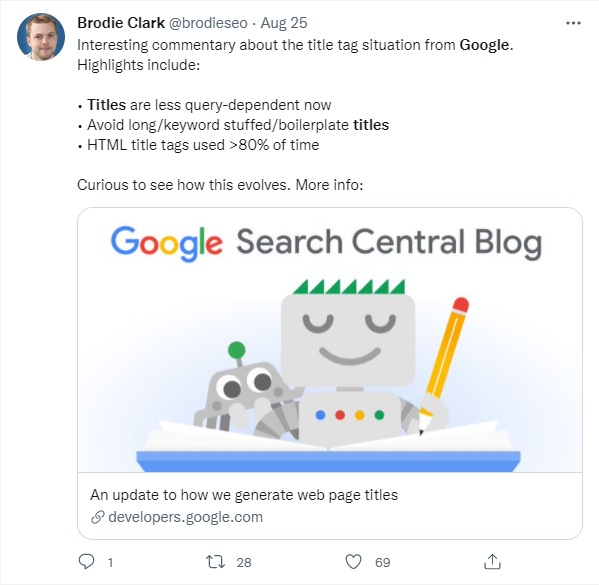 @badams said on Twitter: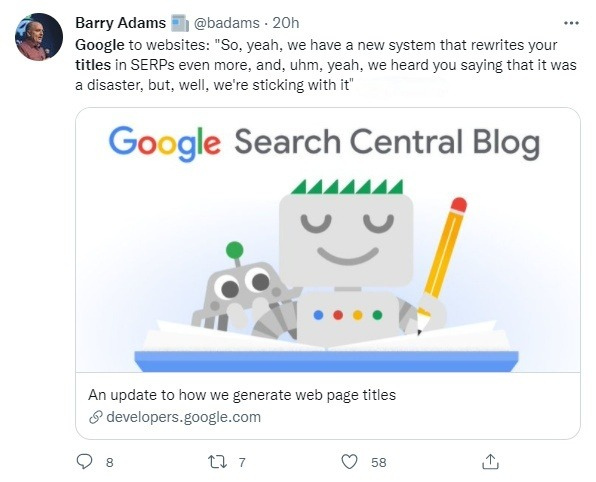 So why is Google doing this?
Head of SEO at Freelance SEO Essex, Sam Mead, advises that Google has the tendency to roll out updates that are 'outside of the box' thinking.
"In my experience, it takes a few weeks of analysis for Google's judgment to alter or revert back the changes made. This is why at Freelance SEO Essex, we always take an organic approach to all of our SEO strategies and try not to apply sitewide changes that could have a negative affect long term on organic traffic," Sam explains.
"You may recall an update to meta descriptions a few years back, which meant organic listings were given longer descriptions. We saw a flurry of SEO's and internal marketing teams work day and night on longer meta descriptions, that ended up resulting in Google reverting the longer meta descriptions back to a standard description of up to around 920 pixels (roughly between 120-160 characters with spaces.
Analyse, test and adapt."
So for now, we would recommend not making any rash changes or tweaks.
How to opt out of the update
Unfortunately, as with other Google updates and roll outs, websites cannot opt-out of having their page titles replaced by the search engine giant.
We are expecting this roll out to be met with some conflict, so we're keeping our eyes peeled on social and Google updates to see if this new feature will be reverted back in the next few weeks.
Read more: How the latest iOS update could impact your Facebook ads »