How the latest iOS update could impact your Facebook ads
The new iOS 14 update is now giving Apple users the option to opt-out of data sharing every time they download an app. So how will this change affect Facebook ads, and what can we do about it? Read on to find out more about how the latest iOS update could impact your Facebook ads and what you can do about it.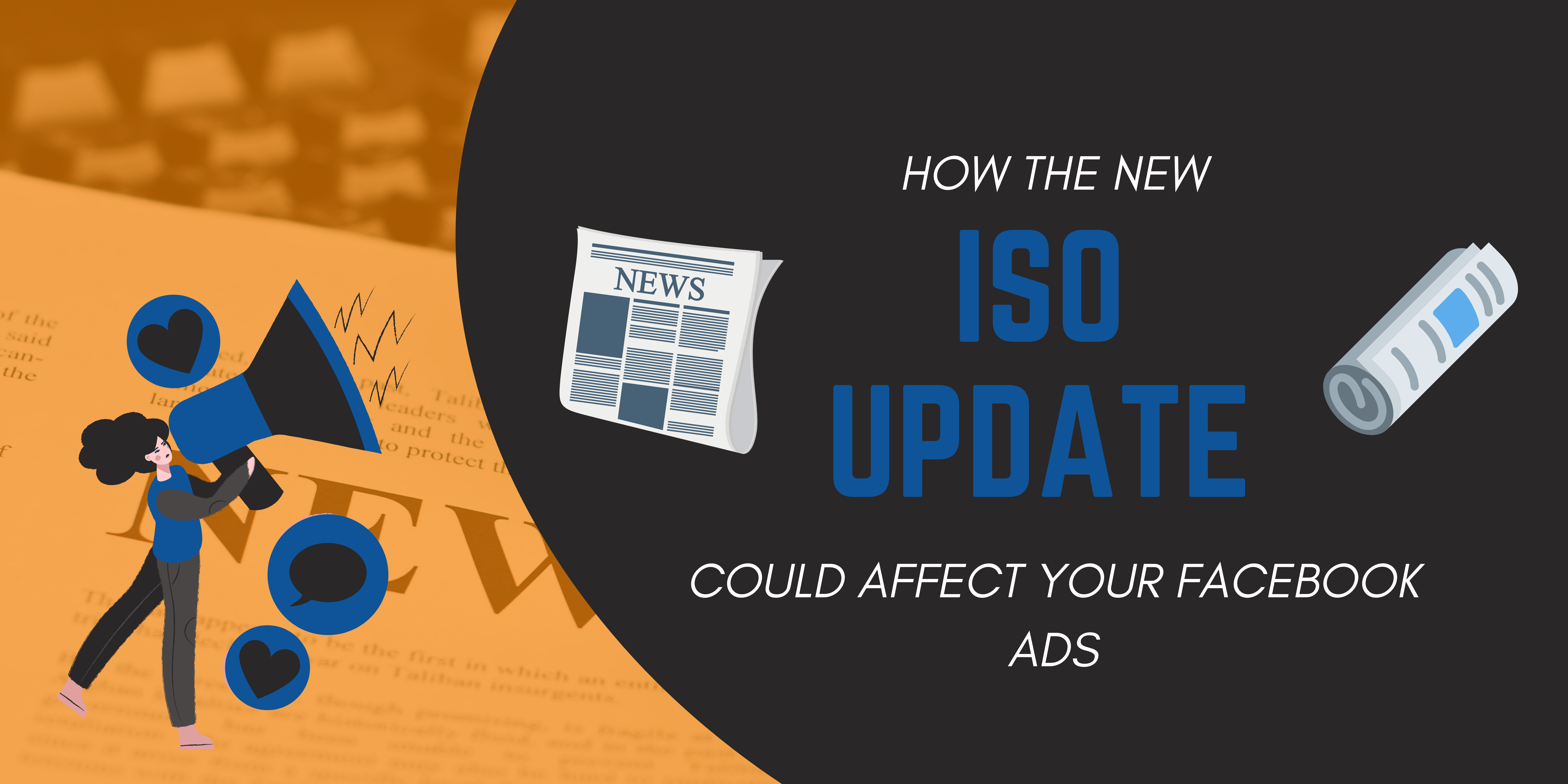 What is the iOS 14 update in relation to Facebook?
For iPhone owners who choose to upgrade to iOS 14, they will now be able to choose whether an app can track them and retain their data. It's this data that has previously allowed Facebook ads to be so targeted and effective, as you can retarget website users based on the actions that they take such as looking at products, adding to the shopping basket and even purchasing.
The update features a pop up from Apple, which will ask the user if they give permission for the app to track them or not. In this case, Facebook is asking permission to track the user across apps and websites owned by other companies so that they can gather data and provide targeted ads for the user. The fact that people are given the option to choose between "Ask App Not to Track" or "Allow Tracking" is what is sending marketing agencies into a frenzy as, without this data, Facebooks ads may become less targeted and won't have the 'pool' of niche data that they once had.
How will iOS 14 affect Facebook ads?
The update will affect how Facebook can report on user behaviour as they won't have all the data available that they previously had. So to explain in simpler terms – any user that opts out as part of the iOS 14 update won't be reflected in the reporting, so if they click on your Facebook ad and go through and make a purchase, that purchase won't be reflected in your reporting.
Facebook set to change their business and advertising tools
Facebook has already made a statement and said that they are going to be changing their business and advertising tools, campaign set up functionality, targeting, delivery, measurement and reporting. We expect that the changes will be introduced gradually and will take a while to be rolled out to all users.
As the update will affect how Facebook can report on user behaviour and this could have been a way for businesses to see who was purchasing products and from where, it's important to instead monitor sales through a platform's analytics, such as Shopify, WooCommerce or Google Analytics.
What you should do next
With all the new updates and changes being rolled out, it's understandable that we will see fluctuations in the performance of Facebook ads.
But, it's not all doom and gloom!
There are still many effective ways to use Facebook advertising, even if iOS users opt-out of being tracked, such as through email marketing and using videos on Facebook posts to capture attention for Facebook ads. It's time to get creative with your Facebook posts to start capturing attention from the right users.
Get in touch today
If you are a business looking for help and guidance with your social media profiles, just get in touch with the team today to find out how we can help!
Read more: Boost Your Digital Marketing Presence With These 5 Easy Tips »