Grow Your Business Online in 2022 With the Help of Freelance SEO Essex
How to Improve Your Web Presence in Four Steps

 
If you want to grow your business, you need to turn your gaze to how you present it online. Fortunately, Freelance SEO Essex is here to help.
Looking to grow your business? Well, while you do all of the hard work refining your product or service, why not let us take care of your online growth? As the experts in SEO throughout Essex and beyond, businesses trust, we know what it takes to make an impression on web users.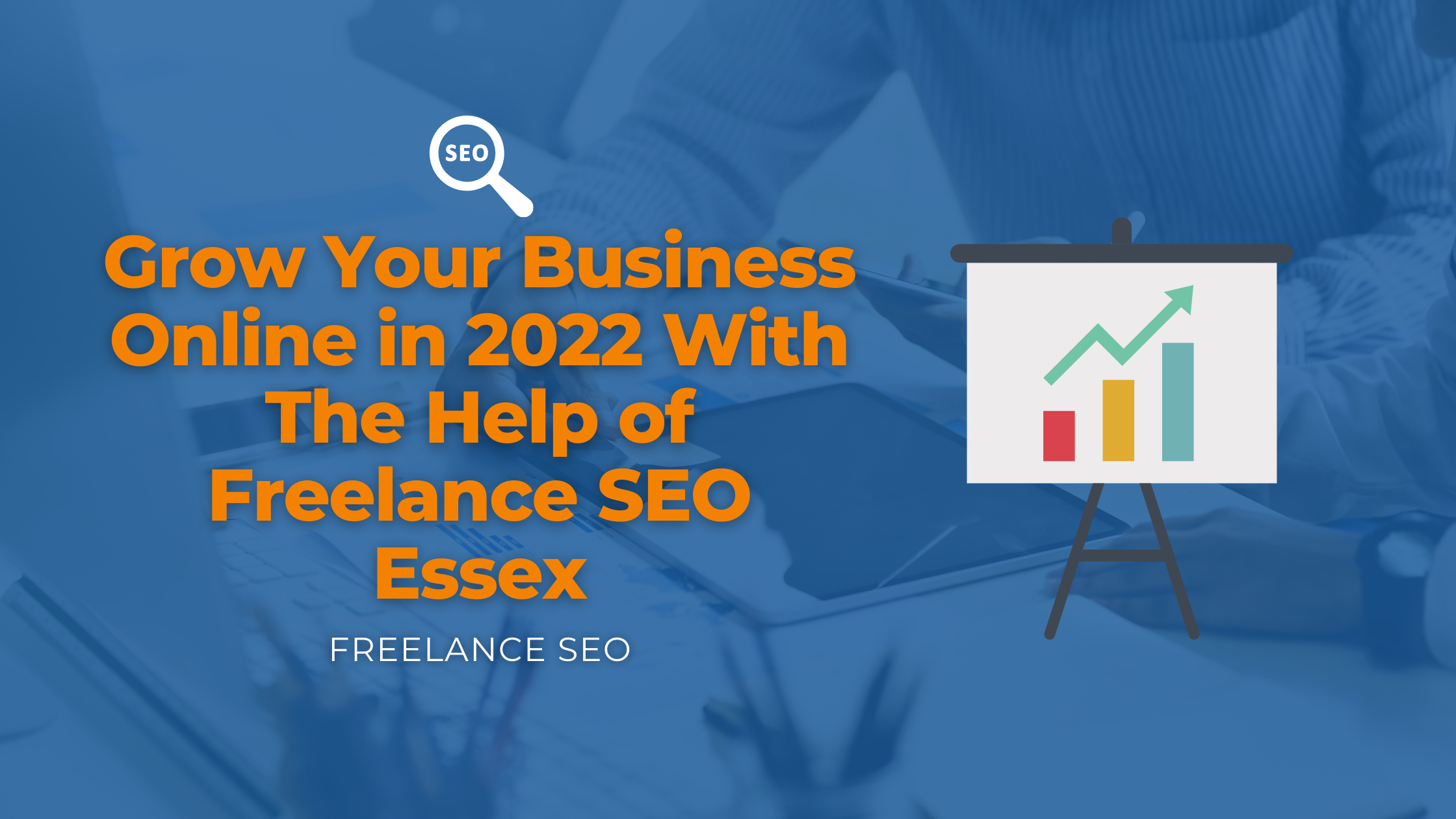 Prioritise your website

 
You should think of your website as your online base – the centre of your operations, your mission control. Although your social media profiles are very important, your website is where potential customers are going to come to really familiarise themselves with your business and the products or services that you provide. A strong website is essential for building trust in your brand, and is an ideal platform for longer-form content that isn't suitable for social media. 
Treat every page like a home page

 
While you are working on your website, it is important to treat every page like your home page. Why do we say this? Well, gone are the days where users would arrive at your site and navigate from the home page. Now, thanks to SEO, targeted ad campaigns, and other digital marketing techniques, users arrive directly at specific pages instead. So you need to make sure that each page of your site communicates what you do and all that you offer effectively. 
Cater to mobile users

 
It's amazing how many sites we see that still aren't optimised for mobile. Making your site mobile friendly is essential, as people do so much of their browsing from their phones and tablets. In fact, Google has stated that over 54% of websites are viewed on mobile devices – so that puts that kind of browsing in the majority! Making sure your site works on mobile shouldn't be an afterthought – you should build a quality mobile site from the ground up. 
Focus on key demographics

 
As a business owner, you're going to want to appeal to as many people as possible. After all, that's the only way to success, right? Actually, a more tailored approach might be beneficial in 2022. Rather than trying to please everyone, think about the key demographics that you are trying to reach and work on content with them in mind. Customers like being spoken to directly and will appreciate an experience that has been built with their needs in mind. 
We're here to help
If any of the above sounds daunting or you aren't sure what to focus on next, don't worry, as we are here to help. We are not only experts in SEO, but we also provide social media, copywriting, and web design in Essex. We can even provide you with stunning drone images for your website and social media platforms! We will be able to put together a strategy that takes your online presence from strength to strength in 2022, allowing you to connect meaningfully with more web users. 
Contact us today

 
Whether you are a new business or an established company looking to reinvent yourself online, we are here to offer a flexible professional service that works for you. So why not ensure that 2022 gets off to the best possible start by getting in touch with our team today?
Read more: How Does PR Support Content Marketing? »