How Does PR Support Content Marketing?
Combining Strategies for Effective Results
If you are looking to get the most out of your content marketing, combining your efforts with PR could work wonders. 
We are all looking for ways to improve our content strategy and reach new audiences. As the SEO experts in Essex business owners trust, we know how much of a positive impact PR can have on content marketing. Combining PR and content marketing strategies really makes sense, as they share a lot of common goals. Here's how it could work for you.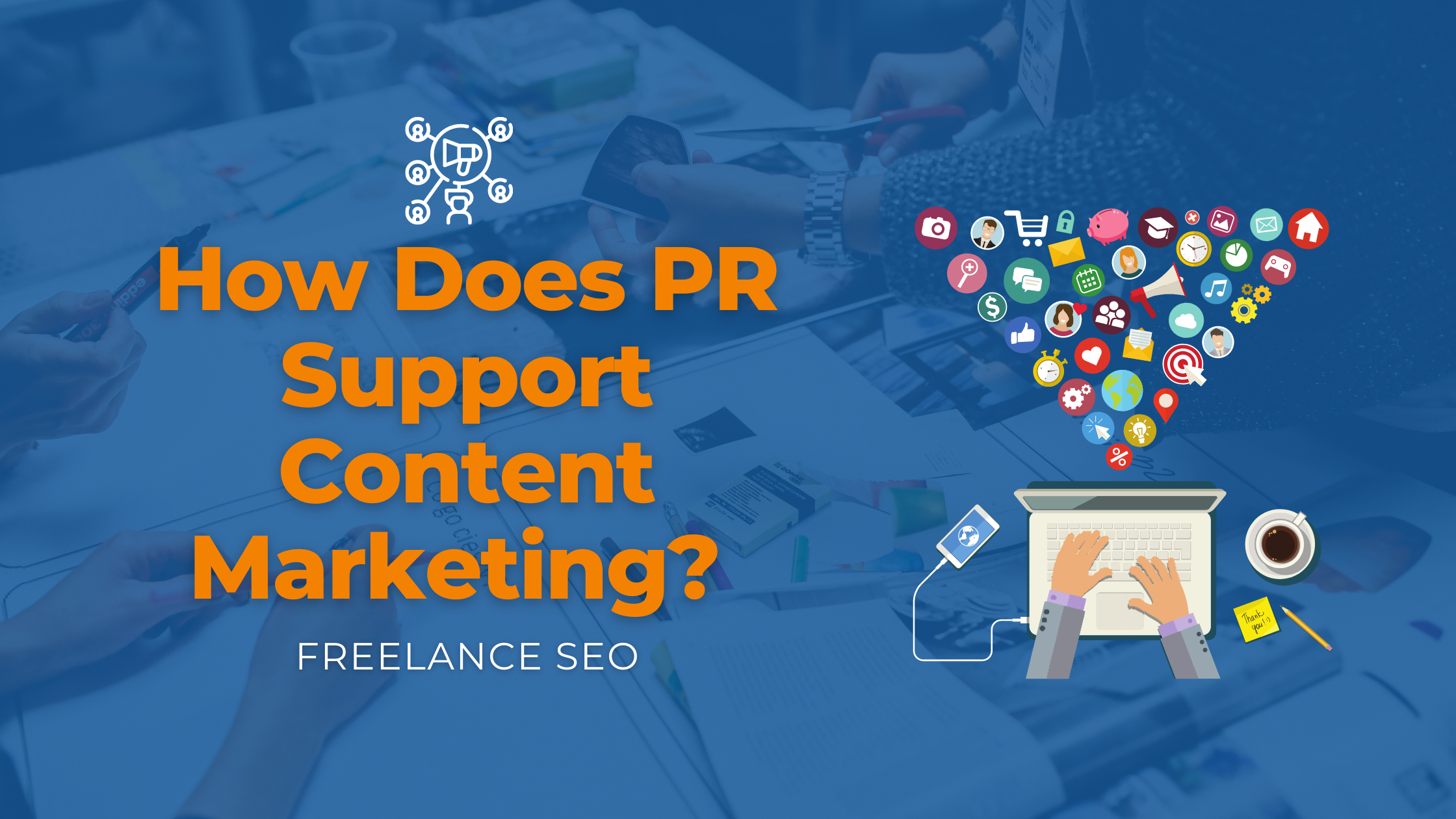 Reach new audiences
Using PR to further the reach of your content is a tried and trusted technique that has led to good outcomes for many businesses. It can sometimes be challenging to reach new audiences with content, especially when you are introducing them to a new product or service. However, if you launch your content campaign with PR strategies, you will be able to connect with new audiences thanks to relevant industry influencers' backing. 
Combine expertise
Using PR in content marketing allows you to combine expertise. PR experts have plenty of experience when it comes to analysing and predicting trends and will be able to positively influence the direction of your content marketing. With their help, you will be able to create content that's ahead of the curve and will really resonate with customers. You'll be setting trends within your industry rather than following them – putting you one step ahead of your competitors. 
Boost SEO
Any campaign, whether it is PR or content-driven, should focus on improving SEO. On-page optimisation that uses keywords is a great way to boost your SEO, but you should pay attention to backlinks too. Looking for places for their content to be shared should be a part of any businesses' PR efforts, and those experts' connections coupled with high-quality content should be a recipe for success. 
Forge new industry relationships
Last but not least, content and PR utilised in unison will help your business to forge new relationships. Whether it's a prominent influencer with a strong presence in your field such as a beauty blogger, or a journalist that writes articles specific to your industry, establishing relationships with them could be fruitful. Them sharing a blog post, article, infographic or video that you have created will introduce you to so many more customers and strengthen your credibility. 
We can help
If that all seems daunting, we're here to help! We're incredibly experienced when it comes to content marketing and will be able to utilise effective techniques from that field and work with a PR focus in mind too. The result? Content that has a much bigger reach, resulting in much higher levels of interest in your product or business. We know how to make content go further and will provide expert support and guidance every step of the way. 
Talk to the team today
If you want to find out more about us and the services that we provide, please reach out to a member of our team today. We'll set up a consultation when it's convenient for you. After getting to know your requirements a little better, we will be able to put together a plan that will make all of your content work to its fullest potential.
Read more: How to Write Creative Content with These 5 Easy Steps »