Introducing The World Cup (With A Dash Of SEO News!)
FSE are getting behind England… are you?
To show our support for England in the World Cup, we thought we would write a little something about this great tournament with a bit of an SEO angle.

The World cup is nearly here, and England can hardly contain its excitement as the almighty St. George's Cross starts to sprout up here, there and everywhere. Even if you are not a huge football fan, it's hard not to get caught up in all the excitement. This is a time when England unites – pubs become so full that people quite literally spill out of the doors, passion and pride is flaunted scandalously as, for the first time since 2010, men are once again allowed to shed a tear in a public place without being ridiculed.
England's football pride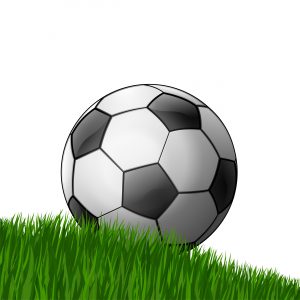 The World Cup is a patriot's dream. It's safe to say that in comparison to Scotland and Wales we are hardly patriotic, and more often than not you hear the English expressing their dislike for their own country. However, when it comes to football, we are more than willing to believe we're the best thing since sliced bread; we are the home of football with the best players, and, well, we're just pretty awesome. The country flocks to bars and pubs with painted faces and their hole-ridden, washed-out England T-Shirt from 1994 because let's face it, nobody can afford the £55 for the latest official shirt, and that £55 will be much better spent on beer in the pub whilst watching the game. If there is any reason to get behind the England team this year, it is simply to be a part of the passion and pride that only surfaces when the World Cup is on. Plus it is your responsibility and duty as an English citizen to convince yourself and others around you that 'We might just do it this year'.
For the World Cup learners
So, what's the low down for the World Cup novices among you? England are in Group D along with Uruguay, Italy and Costa Rica. Our first match is against Italy on Saturday 14th June at 11pm local time, the second is against Uruguay on Thursday 19th June at 8pm, and the third is against Costa Rica on Thursday 24th June at 5pm. Luckily, the matches are not as late as many had speculated they would be, so bosses fear not! You will have a full workforce on the day of the games (for this round anyway). To get into the knockout stage we must come first or second, and this is when it starts to become a little tricky. If we manage to get a place in the knock-out stages then our next match will be 28th June or 29th June and we'll play the winner and runner-up of group C. So now you know when we're playing and who we're playing, you can go and get your England gear!
The World Cup and Google (There had to be some SEO news in here)
As you can probably imagine, Google has seen a huge rise of World Cup searches which seems to fit in with search volumes of the last two World Cups in 2010 and 2006. If you decide to search Google for 'World Cup', the list of results will be pretty much ad free. This is because FIFA has trademarked terms such as 'World Cup', 'FIFA' and even 'Brazil 2014' and when these terms are searched for all that will appear at the top of the page is what Google calls a 'OneBox', which contains information on any upcoming matches and other related content (these are in fact becoming more detailed as time goes on – more info on the concept of the OneBox can be found here). The rest of the search results will mostly consist of FIFA's official website and news related articles. There are exceptions to the rule though -sponsors of the World Cup will be able to advertise, and any searches that suggest shopping intent like 'World Cup Kids Clothes' or 'Brazil 2014 Men's T-shirts' allow advertisers to appear in the results.
Not long to wait now…
The 14th June is when it all kicks off – excuse the pun – and every street in England is going to be full of football fans who will all be acting like children at Christmas. I know here at FSE we will be supporting the boys in Brazil, so come on, whether you are a football fan or not, let's get behind England! You know that you can't resist singing along to Three Lions (Football's Coming Home) anyway!
Read more: Google Rolls Out Panda 4.0 Algorithm Update »