Nadella And The Post-Gates Era: A Look At What's In Store For Microsoft
The recent news that Microsoft have decided on their new CEO is a major one – they've only had two previous head honchos, and both have cast a substantial shadow across the tech landscape. Today, then, we're going to take a look at what the appointment means for the firm and the market in general.
Who is the new boss? 
The new CEO for Microsoft is Satya Nadella, a man who was previously in charge of the company's cloud and enterprise arm, overseeing development of both developer tools and computing platforms for Microsoft. Mr Nadella originates from Hyderabad, and joined Microsoft back in 1992. He has degrees in computer science, business administration and electronics, and has led a number of departments in his time at the company.
Speaking on the hiring, Bill Gates was keen to praise the new chief, stating:
"Satya is a proven leader with hard-core engineering skills, business vision and the ability to bring people together. His vision for how technology will be used and experienced around the world is exactly what Microsoft needs as the company enters its next chapter of expanded product innovation and growth."
What will become of Gates?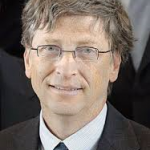 Microsoft's founder will not continue in his role as chairman when Nadella takes over.  He is to be replaced by the company's lead independent director John Thompson. Anyone anticipating the day that Gates relinquishes any remaining control of the company, however, will be annoyed to learn that his new position as technology adviser to the CEO will see him maintain a constant presence at the company.  He will also maintain his place on the firm's board.
What does the appointment mean?
The appointment as technology adviser will mean that, far from leaving the company, Gates will actually now spend more and more time at Microsoft. Indeed, he made a video statement confirming as much himself. With a direct link to the new CEO, Gates' influence will be as substantial as it has been since he stepped down as CEO back in the year 2000.
Can he still cut it?
In the last four years, Gates has largely spent his time away from the tech world, though he has continued to receive semi-regular briefings on the latest technology from Microsoft execs. In a sense, since 2000 Microsoft has been in an almost post-Gates era. Many people believe that the CEO-ship of Gates' replacement Steve Ballmer has been a success. The computer world has seen Gates' original focus – the home PC – almost pushed out of the door by the mobile market, and there will be many out there questioning whether the founder has what it takes to advise in a sector that is very different to the one he left.
Where do Microsoft go from here?
The obvious implication of hiring Nadella is that Microsoft is now genuinely and heavily committed to the Cloud, the new chief's most recent area of expertise. This has previously been hinted at numerous times by Steve Ballmer, who has paid lip service to software-as-a-service continually over the last couple of years, with Office 365 a firm footstep into the sector. It is likely that the company will continue to develop their wares in this area, as well as continuing to expand within the home console and entertainment market.
All eyes will be on Microsoft during the next couple of years as we wait to see exactly how substantial Bill Gates' influence will be on the new CEO.
Read more: Even Expedia Isn't Safe From A Google Penalty »