The Top Marketing Trends for 2022
Digital marketing is crucial to a business's success, whether a company is large or small, and this has been made even more apparent since the global pandemic and people being online more.
During the pandemic and various lockdowns in the UK, digital marketing helped businesses to pivot online and provided them with a platform to reach new customers and clients and increase their sales.
As the New Year approaches, our SEO team based in Essex takes a look into the popular marketing trend predictions for 2022.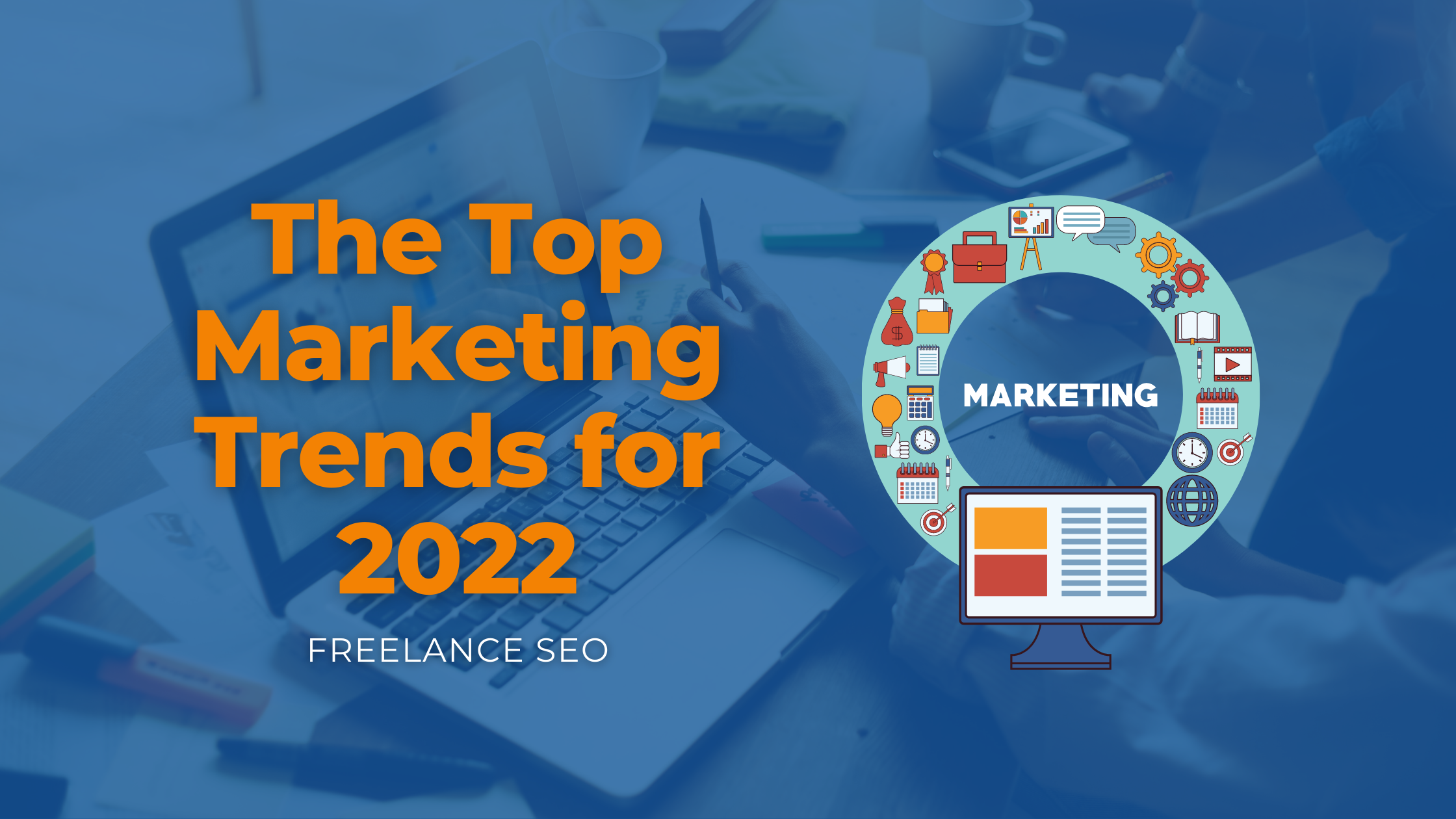 Content will still be king
Content marketing is one of the most important aspects of a digital strategy – and will continue to be so well into 2022. Content enables a customer to connect with the brand and build up their trust to encourage them to convert to purchase or enquire. Good content will help to build up the credibility of a site over time, which in turn will encourage people to continue purchasing and recommending the business to other people.
Voice search functionality
Voice search has the potential to be a big marketing trend in 2022. The feature works by the user saying voice commands to their phone, which are then picked up in search engines or on an app, and the results are then provided without you having to even lift a finger.
The feature is incredibly popular and whilst it isn't a ranking factor and likely won't have an impact on digital marketing efforts, a lot of businesses are incorporating this feature into their digital strategy.
Social media content will become even more important for marketers in 2022. Popular social media channels, including Facebook and Instagram, have changed dramatically in recent years. People scroll through feeds so quickly that brands need to find a way to capture their attention and keep them coming back for more. The platforms are very visually-driven, so it's essential that high-quality imagery and videos are used to gain interest from potential customers. It's also important to keep on top of the latest social trends, like the surging popularity of Reels on Instagram, social media stories, and video sharing.
Improved learning and data insights
Predictive analytics and big data collection are set to be one of the most significant digital marketing trends, so data privacy is going to be key.
Having an updated, detailed record of customer data is critical for retaining and growing your customer base. Businesses need to ensure that the data they are retaining is in line with GDPR's guidelines for collecting and protecting data from customers.
The benefits of collecting and storing data include:
Gives you a better understanding of your target market
Allows for enhanced personalisation and better customer experience
Improves your customer database
Provides new insights so that you can enhance your marketing strategy
To keep your business from risk you should ensure the correct software is installed on your site with regards to privacy, and get clued up on GDPR compliance.
Marketing automation
Another marketing trend for 2022 is marketing automation. This is an automated email feature that has the ability to drive revenue and results for businesses.
Stat-wise, marketing automation is said to achieve 86% higher open rates and produce a 196% increase in click-through rates, so it's no surprise that more and more businesses are using an automated email marketing process to help boost sales.
With marketing automation, you have the ability to set up automation emails for a wide variety of website actions, including when someone joins or leaves the website, upgrades their service, and clicks on a certain page on a website.
Level up your marketing in 2022 with the help of Freelance SEO Essex
We're interested to see what happens in the marketing world in 2022, so to keep up to date with the latest trends, be sure to keep checking our blog section for the latest news and updates!
If you would like to take your business to the next level, then we would recommend checking out our tips on how to improve your web presence in four steps.
To find out more about our digital marketing services, please call us on 01245 477449 to speak to a friendly member of the team today.
Read more: Grow Your Business Online in 2022 With the Help of Freelance SEO Essex »