Why Businesses and Retailers Should Start Their Christmas Search Engine Marketing Campaigns Right Now
Christmas is probably the last thing on your mind. However, as hard as it is to believe, (and with substantial research carried out to back up this point), evidence shows that customers start searching for Christmas gifts and products as early as September. To cater for these customers, a vast majority of retailers begin to open up their festive gift selections in September to ensure customers are provided with the opportunities to get ahead in their shopping, and this also means that retailers are able to contribute to their holiday sale numbers early.
Because of this, it is vital that businesses begin their SEO marketing campaigns early to allow time to reach the top of the listings for the keywords they want to target for the holiday season. The sooner this marketing begins, the more likely businesses are to appear in people's search results at this crucial time of year.
What are the benefits of starting your campaigns early?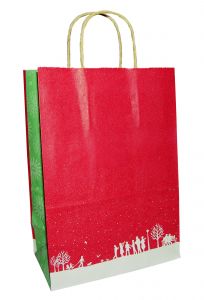 By beginning your Christmas SEO campaigns early in the year, you're ensuring you have the time to achieve the desirable results. If for any reason things aren't progressing as you'd hoped, you still have time to make changes to your strategy and thoroughly test your methods for the best outcome.
Christmas SEO campaigns can work out to be fairly expensive, so starting your work early allows you to spread the cost over the upcoming monthly rather than having to pay up in one big 'hit' in the holiday period.
Everyone knows that good quality link building takes time – but it is worth it!
Giving yourself enough time to develop quality content is vital. Having content that customers want to read and that will be useful to them is a lot more beneficial to you than rushing your copy just for the sake of getting something live on the website.
You should also think carefully about where you want to publish your guest blogs in exchange for backlinks. Create a quality content marketing plan well in advance of Christmas to generate a steady stream of reliable links to your pages – this will have a positive effect on your rankings, increase your web traffic, and establish you as an authority in your field.
We would always recommend allowing at least 6 months to get your Christmas SEO strategy well and truly off the ground. Typically, this would mean starting to plan your campaign in April time. However, if, like many companies across the country, you've left your planning to the very last minute, you'll be pleased to know that there are still things you can do to boost your rankings and claim some of your competitors' traffic.
It's not too late to make a difference!
As well as the content you produce, make sure that you incorporate lots of social media activity into your seasonal campaign as the Christmas shopping period approaches. Post regular, relevant tweets out to your followers to share details of your latest festive offers and events as well as any competitions you would like your followers to get involved in. Ensure that you are frequently checking your social media accounts and responding to any questions you may have been asked. Make sure that you interact in conversations with people and other businesses.
Pay Per Click Advertising
It may be too close to the holiday season to launch an SEO campaign, or perhaps the fact that you can't guarantee you'll be hitting the top spots after months of hard work worries you. If this is the case, investing in PPC advertising can be a very effective way of generating more sales. You can improve your chances of appearing at the top of search results for your product or service by bidding on relevant keywords and ensuring your ads appear above or on the right hand side of the organic listings. Although PPC may cost more than organic SEO, it does allow you to compete with other well-established businesses almost straight away.
Google Merchant Centre
When typing a product name into Google, you may have noticed that images appear at the top of the search that link to companies that are selling the item. Typically, the prices are listed alongside the photos too. This is the work of the Google Merchant Centre.
Businesses can upload their store details and product data to the Merchant Centre and they will appear on the Google Shopping platform, as well as many other services run by Google. Setting up a Merchant Centre account for your business can be very beneficial, as the links generated will take customers directly to the products on your site.
Read more: FSE Sponsors The Mid Essex Business Awards! »