4 Ways to Optimise Your Own Blog Post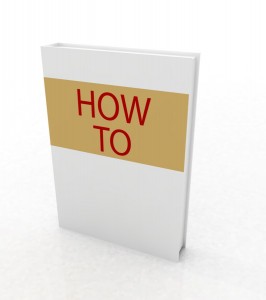 If you are not writing a regular blog for your website, then why not? Go, go, go! Writing a blog for your business' site has many benefits – for starters, it's an easy way to connect with your customers by sharing relevant information that may be of interest to them. Creating interesting and engaging content will win you brownie points from the almighty Google, and we all know what that means – your site will rank higher within the search engines, meaning you'll receive more traffic and are likely to receive more enquiries or make more sales (which, of course, is the ultimate goal of SEO!).
If haven't got the first clue how you're going to get your beautifully-crafted blog post to help you win more exposure, here are 4 tips that will get you well on your way to creating SEO friendly blogs!
1. Include either one or two of your long-tailed keywords in the blog
This is why it is useful to create blogs that are relevant to what your business does. This way you can naturally include a couple of your long-tailed keywords in the piece. Naturally, it's important not to go over the top and stuff your blog with reams upon reams of keywords. If you believe you can fool Google by using these old-school optimisation tactics, you are very wrong – trust us when we tell you that there is no pulling the wool over Google's eyes these days. Not only will you be penalised for using this technique, your content will more often than not look disjointed and be grammatically incorrect, making it rubbish and not of any use to your reader base. This is not the kind of image you want to portray to potential customers, yet alone the search engines!
Choose two of your long-tailed keywords and place them in all four areas of your blog:
Title – Include your one of your keywords (or a close variation of it), but be sure not to make the title of your blog too long-winded. Make it interesting and to the point.
Body of Text – This one is a little obvious, but make sure you naturally insert your keywords throughout the content, making sure the copy still flows well. A lot has been written about keyword placement but generally we recommend ensuring that you include one of your keywords, or a long-tail variation, every 50-70 words to keep it relevant.
URL – Google will look at the URL of your blog when it's trying to figure out what it is about, so ensure that the URL is clean and reflects the title.
Meta Description – Your meta description is vital as it gives readers a short summary of your content, so make it clear and concise. Again, try to include one of your keywords here.
 2. Make sure you optimise your meta data
Your meta data is extremely important as it tells both the search engines and the human user exactly what your content is about. The meta data for your blog should accurately convey what it is you're trying to say with the piece and should contain your keywords. If you have included your keywords in your title, it makes this part even easier! Your meta title can simply be your blog title if you want to save yourself some extra work; your meta description should be a 160 character overview of the topic covered by the blog (and should try and convince people to read it!).
3. Where possible, link internally to other pages on your website
There are a few benefits to linking to other pages on your own website within the text. By this I don't mean randomly including links to sales pages that are not relevant to your blog post (!), but if you mention something you have previously written in another piece, link to it to give the reader supporting information. This technique will not only keep visitors on your site, but will also guide Google to relevant information on your other web pages, increasing the website's crawl-ability!
4. Optimise your images
That's right, even your images need to be fully optimised! As clever as Google is, it still only reads images as a file and is not able to decipher a photo without a little coded help. Give Google a helping hand by ensuring that all of your images contain alt text. Generally, you can see any image's alt text by hovering your cursor over the picture within your browser. Your images shouldn't just be added into the blog post for SEO purposes – they are also a great way to make your blog more visually and highlight your important points.
After taking a look at this crash-course in blog optimisation I bet you'll never write blogs in the same way again! Remember, although these blog SEO tips are very useful, the most important feature of your piece is its actual content. Keep it fresh, engaging and interesting and you'll soon find that people begin to stumble over your work naturally as it's shared around the web by all of your adoring fans!
Read more: Our Top 5 Organic Link Building Techniques For Budding Businesses »