When to write a press release
Press releases remain a powerful tool for marketing, helping businesses generate immediate exposure for their brand. Distributing a press release to the media can be a highly effective and cost-efficient way to promote your business and send a message to your customers. There are some key moments in your business's journey that you should consider writing a press release, from launching a new product or service to announcing a new partnership or a move to new premises. Of course, the PR must reveal something "newsworthy" to have a strong impact. Keep reading to learn when to write a press release.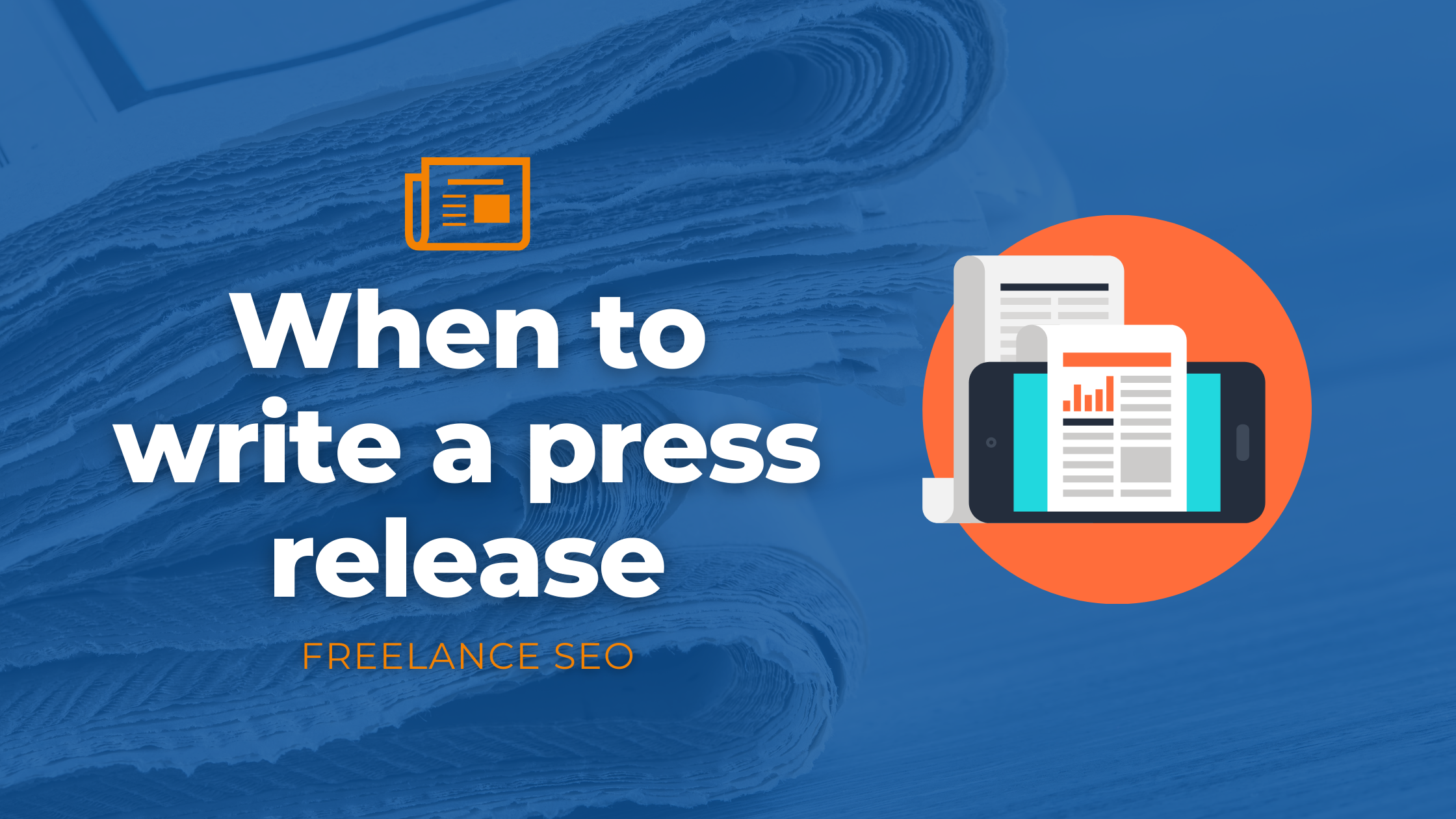 1. Launching a new product or service
Arguably one of the best reasons to write a PR is the launch of a new product or service. However, before you write it, consider why it's newsworthy. What's 'new' about it? Does it use innovative technologies? Does it offer something different to what's already on the market? If your product or service is new to your company, a PR is worthwhile. However, it's likely to land even more coverage if it's also new to the market.
2. You want to promote an event
If your business has an important event on the horizon, a press release is an effective way to promote it. Writing a press release can raise awareness, spreading the news of the event far and wide. The PR should include all the key details of the celebration, fundraiser or conference that you are hosting or sponsoring whilst also making it clear why people should attend.
3. You've began a new partnership
You should also consider writing a press release if you want to announce a new business partnership. A PR can be used to inform the media that you have entered into a partnership. It should include an overview of why the companies are partnering and exactly how the partnership will affect customers. Ideally, you should work with your new partner to write a joint press release that you can both send out.
4. You're celebrating an anniversary
If your business will soon be celebrating an anniversary, don't be afraid to shout about it by writing a press release. Whether your business has been trading for one or 10 years, it's the perfect opportunity to celebrate how far it has come and what it's achieved. A PR can allow you to celebrate your company's accomplishments whilst thanking the customers who've helped your business to get where it is today. An anniversary press release doesn't just have to relate to the anniversary of when the company was formed. It could also relate to when you launched your most popular product, for example.
5. You've received an award
One of the best times to write a press release is when your business has won an award. It's the ideal way to inform the media and public of an award you've won, why you've won it (was it your fantastic team, brilliant strategy or something else?), and what is important about it. A press release that discusses an award can bring positive attention to your company's achievements, placing you in the spotlight for all the right reasons. It's a fantastic way to become acknowledged as a new expert or leader in your field.
At Freelance SEO Essex, we can provide a high-quality press release writing and distribution service, helping you to promote your business and share significant news with your customers.
Read more: Google Partners promotional offers: £400 Introductory offer for new AdWords clients »